---
Be Part of the Solution to the Opioid Epidemic
How pharmacists can tailor outpatient OUD treatment regimens.
---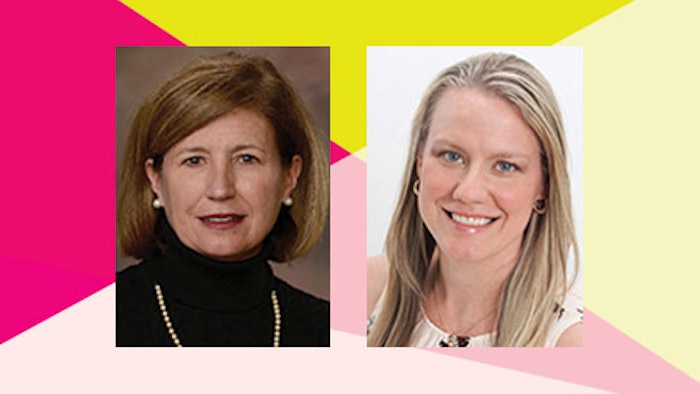 Opioid use disorder (OUD) is a common disease that responds well to drug therapy. But the nation's healthcare enterprise largely fails to deliver these medications to patients who struggle with the disorder, says Krystal Riccio, associate professor of pharmacy practice at Roseman University of Health Sciences in Henderson, Nevada.
"There's a lot of evidence surrounding the benefits of opioid agonists for maintenance therapy," Riccio said. "Despite having effective treatment options available, a mere 20% of patients with opioid use disorder actually receive medication therapy."
During the Midyear 2021 on-demand session "Road to Recovery: Caring for Persons Living with Opioid Use Disorder in an Ambulatory Care Setting," Riccio demonstrated how pharmacists can tailor outpatient OUD treatment regimens for their patients, using opioid agonists for detoxification and maintenance therapy and opioid antagonists for overdose reversal and relapse prevention.
Riccio said the goal of OUD treatment is "to maintain the physical, psychological, and social well-being of the individual." She said the benefits of this approach is that it keeps patients safer no matter where they are in the recovery process.
Session co-presenter Cherry W. Jackson, professor of pharmacy at Auburn University and professor of psychiatry and behavioral neurobiology at the University of Alabama, described physiological effects of opioid use. She noted that OUD is hard to treat, in part, because opioids tap into neurologic reward pathways and alter brain chemistry.
"Opioid use disorder is a medical illness, and it requires evidence-based treatment," she emphasized. "Every individual has a unique road to recovery. And we need to meet the person where they are and utilize harm reduction and treatment options to suit the needs of the individual."
Nearly 500,000 people in the United States died from an opioid overdose from 1999 through 2019, according to the Centers for Disease Control and Prevention (CDC). In the 12 months ending in May 2020, the CDC reported a record high of 81,000 overdose deaths, largely attributed to synthetic opioids. Deaths surged starting in March 2020 with the arrival COVID-19 pandemic.
Riccio speculated that some people with OUD died because no one was nearby to witness the overdose and reverse it with naloxone or get other help.
"One of the biggest concerns that we had during the pandemic, with so much social isolation, ... was overdose deaths related to having to use alone," she said.
Both presenters touted the benefits of harm reduction strategies, including pharmacist dispensing of naloxone, to help stem overdose deaths.
Riccio also said pharmacists can help reduce the stigma around OUD by rethinking how they talk about the disease.
She pointed out that even the seemingly innocuous phrase "medication assisted treatment," which is used in federal regulatory language about OUD treatment, creates a perception that OUD differs from other illnesses that respond to drug therapy.
"This is the only disease state or condition that we use this terminology in," Riccio explained.
For comprehensive information on how pharmacists can help stem the opioid epidemic and help patients who struggle with OUD, visit the Feb. 15, 2021, AJHP theme issue on opioid use disorders.