---
Remembering Joseph A. Oddis, a Giant in Pharmacy
Visit the Joseph A. Oddis Tribute Booth in the ASHP Pavilion.
---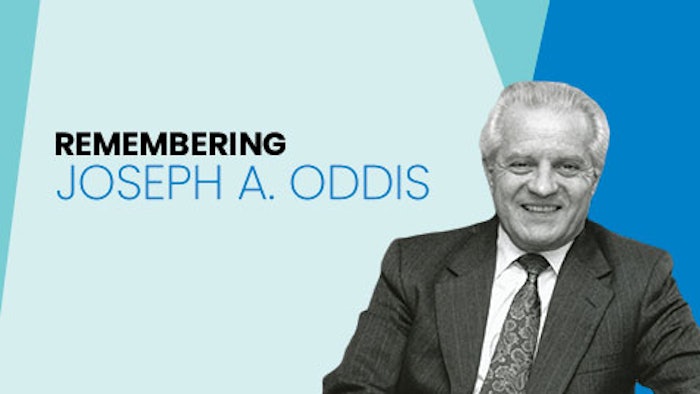 Take advantage of a special opportunity at the Midyear to celebrate the legacy of ASHP's former chief executive, Joseph A. Oddis, who led the organization from 1960 to 1997.
His death Feb. 24 at age 92 years was a huge loss for ASHP and the pharmacy profession worldwide.
Oddis's accomplishments over the decades include establishing ASHP as the accrediting body for pharmacy residency and pharmacy technician training programs; shepherding the evolution of ASHP's educational events to meet the profession's needs; defining hospital pharmacy services to support modern health-system pharmacy practice; and much more.
To honor his legacy, ASHP has assembled a multimedia collection that includes photographs, podcasts, and reflections from friends, family, and colleagues whose lives and work Oddis touched. The collection includes a link to the Aug. 15, 2021, Joseph A. Oddis AJHP tribute issue — a unique publication that allows those who never met Oddis to discover his legacy through the words of those who knew him best.
The Joseph A. Oddis Tribute Booth is accessible from the ASHP Pavilion and is open for Midyear attendees until March 9, 2022.
Learn more about this pharmacy legend at ASHP's Joseph A. Oddis Tribute Site.