---
An All Hands on Deck Approach for Mental Health and Pain Care
Treating the whole person is key.
---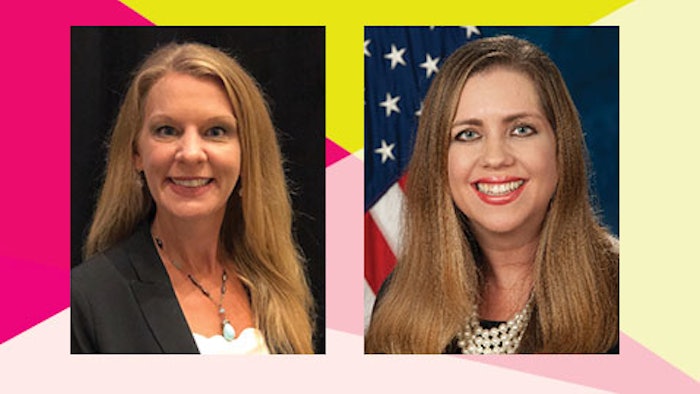 Team-based care, comprehensive medication management, and the importance of hope were among the key areas of focus of the on-demand Midyear session "Innovation at Work: Leveraging Pharmacists to Close Gaps in Mental Health and Pain Care."
Recalling the words from veterans who told her that no mission is ever fought alone, Lisa Kearney, executive director of the Veterans Crisis Line, said the same principle applies to pain care. Attention to pain intensity is particularly critical, but so is working with a larger treatment team to address mental health, physical therapy, nutrition, comprehensive medication management, and other needs, she said.
"There are many things we can do in a targeted way, together as an interdisciplinary team, to help treat the whole person — to help their pain become more managed and to help them increase hope in their lives," Kearney said.
Pharmacist practitioners can be an integral part of improving access to mental health care and pain care, said Terri Jorgenson, national program manager for clinical pharmacy practice at the Veterans Health Administration.
"Pain and mental health care present a huge opportunity for primary care pharmacist practice as a critical part of improving access to pain management, mental health care, substance use disorder treatment, risk mitigation, and harm reduction," Jorgenson said.
Deploying pharmacists to serve pain and mental health needs in primary care clinics can reduce the burden on other primary care providers and secure institutional buy-in for advancing pharmacy practice in this setting, Jorgenson said.
Other components necessary for buy-in include ensuring pharmacist practitioner competency for practice expansion and earning the trust of primary care providers.
"The third foundational component is recognizing the patient impact and engaging the whole team in the importance — the critical importance — of normalizing access to this needed lower complexity pain and mental health care," Jorgenson said. "This is really critical to reducing stigma, which has been a major problem that has led to healthcare inequities across the country … and this leads to poor outcomes."
Jorgenson said pharmacists can improve patients' health literacy and healthcare experience by addressing their pain and mental health needs where they prefer to be treated, which is often in primary care, and with an easily understandable approach.
"They look to us, and they should be able to expect from us, that we, as their primary care team, are patient-centered in addressing their care needs and empower them in self-care. But we can only do that when we engage them fully in their care needs," she said. "This of course, is complex and takes time to do, right? And requires the collaborative team-based approach, including the pharmacist practitioner."
Patients requiring pain and mental health care need all hands on deck, Jorgen said.
"Just think, what if we're not asking patients about their pain and mental health care? Are they just untreated, maybe too embarrassed to ask for help, maybe experiencing stigma?" she asked. "We are the most accessible healthcare providers and highly trusted, and you can be the change agent and leader and providing this care and reducing and — vision here — eventually eliminating stigma by making pain management and mental healthcare a routine part of practice."