---
Highlights from 10th Annual Pharmacy Forecast Unveiled at Midyear
Trends that will shape your future.
---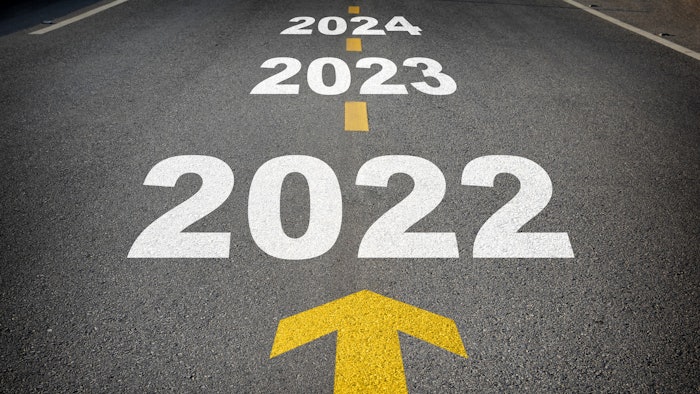 Key findings on value, healthcare equity, agility and resilience, workforce capability, and preparedness activities in pharmacy practice took the stage at the Midyear Dec. 5 with the unveiling of "Pharmacy Forecast 2022: Trends that Will Shape Your Future," ASHP's annual projection of how societal changes may influence pharmacy practice over the next five years.
"The purpose of the forecast is to support and improve strategic planning ... and, in general, to stimulate thinking and discussion," said Joseph T. DiPiro, dean of pharmacy at Virginia Commonwealth University in Richmond and editor of this year's forecast, the 10th in the survey-based series.
More than 300 pharmacy practice experts from across the United States responded to the survey, which posed questions about the likelihood that specific practice-shaping events will occur in the next five years.
The responses reflected a new awareness, gained during the COVID-19 pandemic, of the many ways pharmacy professionals can contribute to their organizations, said session co-presenter Leyner Martinez, director of pharmacy services for Baptist Hospital of Miami, part of Baptist Health South Florida.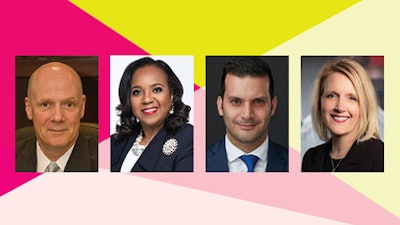 Martinez said 84% of respondents anticipate that pharmacists will take on expanded roles in preparedness planning, vaccine administration, disease screening, and health coaching.
But he cautioned that additional work is needed to secure the profession's ability to perform and build on patient-facing activities that have become routine during the pandemic.
"The only way we are going to be able to expand the scope of pharmacy services and pharmacists into different roles is by being identified as independent providers," Martinez said. "We need to continue to advocate around those efforts in order to optimize our role as patient care providers."
Survey respondents were somewhat confident that pharmacy will become more involved in population health activities that support healthcare access and equity.
Martinez said half of respondents expect pharmacists and pharmacy technicians to systematically screen patients for social determinants of health. And 87% of respondents expect health systems to partner with local organizations to address healthcare disparities in their communities.
To support these efforts, Martinez said, "we need to continue to identify healthcare disparities where they exist." And he called on pharmacy leaders to collaborate with stakeholders to develop standard measures of equitable access to medications and pharmacy services.
Co-presenter Michelle D. Wiest, vice president of pharmacy services for UC Health in Cincinnati, Ohio, said more than 80% of respondents agreed that pharmacy leaders will be expected to meet institutional objectives related to innovations in patient care and services.
Weist said this and other expectations reinforce the need for pharmacy leaders to ensure that their departments are agile and resilient enough to adapt to changed institutional needs and expectations. She recalled how hospitals have struggled during the pandemic to match staffing levels to patient volumes, which have swung between extremes since the start of the emergency.
When questioned about shifts in patient volumes, 70% of respondents predicted that at least half of hospital pharmacy departments will develop contingency plans for right-sizing staff levels to meet daily needs.
Vivian B. Johnson, senior vice president of clinical services for Parkland Health and Hospital System in Dallas, Texas, discussed survey findings related to the perceived value of pharmacy services.
She said 92% of respondents expect pharmacy leaders to roll out new service lines that increase revenue for their organizations, and nearly 80% agree that pharmacy departments will be regarded as significant contributors to their organizational bottom line.
Johnson agreed with her co-presenters that pharmacy leaders must help shape institutional decisions that affect the profession.
"We need to have a seat at the table. We need to provide information on what's going on in the world around pharmacy as our organizations are making decisions or developing the strategic plan," Johnson said. "We must expand scope of practice and improve clinical privileging of pharmacists to be prepared for provider status as it becomes available to us."
The pharmacy forecast and an accompanying editorial are available from AJHP as advance-access articles and will appear in the March 15, 2022, issue.