---
Trough Levels Don't Cut It for Vancomycin Dosing in Seriously Ill Patients
Guidelines were developed in response to acute kidney injury.
---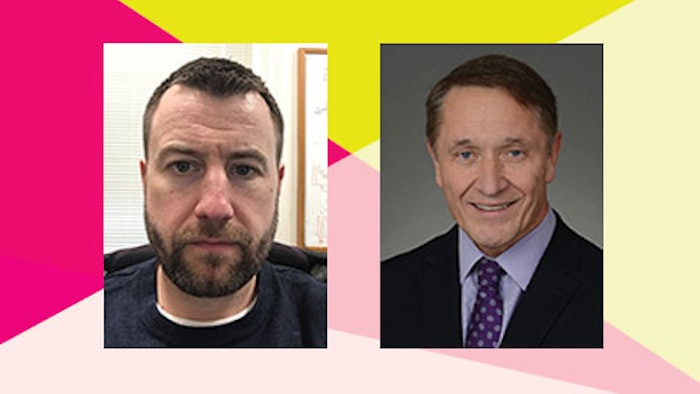 Pharmacists need to use area under the curve (AUC)-guided monitoring of vancomycin dosing when treating serious infections caused by methicillin-resistant Staphylococcus aureus (MRSA), says Michael J. Rybak, professor of pharmacy and medicine at Wayne State University in Detroit, Michigan.
Rybak, the lead author of consensus guidelines published last year in AJHP, made the case for AUC-guided monitoring over trough level monitoring during the Dec. 8 Midyear session "Demystifying the Vancomycin Guidelines."
For empiric vancomycin dosing in adults and pediatric patients, the guidelines recommend an AUC/minimum inhibitory (MIC) ratio of 400 to 600, using a MIC value of 1 mg/L as determined by broth microdilution.
Rybak said the guidelines were developed in response to "indisputable" evidence that overexposure to vancomycin causes acute kidney injury and growing concern that trough levels are "an imprecise measurement of the daily AUC."
He explained that pharmacists who rely on trough level monitoring to achieve a typical serum vancomycin concentration of 15–20 mg/L and an AUC of 400 are likely to greatly exceed the daily exposure target, increasing the risk of kidney injury after several consecutive days of treatment.
Guideline co-author and Midyear co-presenter Thomas Lodise, professor of pharmacy practice at Albany College of Pharmacy and Health Sciences in New York, said trough levels are easily comprehended by clinicians.
But he said trough levels are only accurate when obtained from blood samples that were collected at precise times from hemodynamically stable patients.
"Rarely is this achieved in clinical practice," Lodise said.
He said a better approach, and one recommended in the guidelines, is to use a Bayesian software program to estimate the vancomycin AUC on the basis of drug concentrations in one or two serum samples. Alternatively, AUC values can be estimated from peak and trough concentrations using analytic pharmacokinetic equations.
Lodise said both approaches can work, although Bayesian software is complex and may be costly, especially if it's implemented throughout a health system. He said equation-based calculations can be programmed into electronic medical record systems or spreadsheets, but clinical factors and the timing of sample collection may affect the accuracy of results.
He urged attendees to consider the time and effort needed to follow the guidelines a worthwhile investment in patient care.
"The whole motivation for the guidelines is to improve safety," Lodise said. "Even mild cases of vancomycin-associated acute kidney injury [have] been linked to a variety of adverse outcomes, including increased hospital mortality, length of stay, and healthcare resource utilization."
Rybak emphasized that the guidelines aren't an endorsement of vancomycin as the preferred therapy for the treatment of serious MRSA infections.
"There are many alternatives to vancomycin," Rybak said. "We agree that there is an overuse of vancomycin, and we're not promoting it in any shape or way."
He also said the guidelines aren't the last word on how to best use vancomycin.
"Further studies are needed to determine if optimization of vancomycin therapy can improve patient outcomes without subjecting them to increased risk of toxicity," he said.
Therapeutic Monitoring of Vancomycin for Serious Methicillin-Resistant Staphylococcus aureus Infections: A Revised Consensus Guideline and Review by the American Society of Health-System Pharmacists, the Infectious Diseases Society of America, the Pediatric Infectious Diseases Society, and the Society of Infectious Diseases Pharmacists was published in the June 1, 2020, issue of AJHP. Lead author Michael Rybak and contributing author Jennifer Le described the guidelines in a supplemental AJHP Voices interview.