---
Technology is Changing the Face of Diabetes Management
CGM devices lead to a better understanding of glucose levels.
---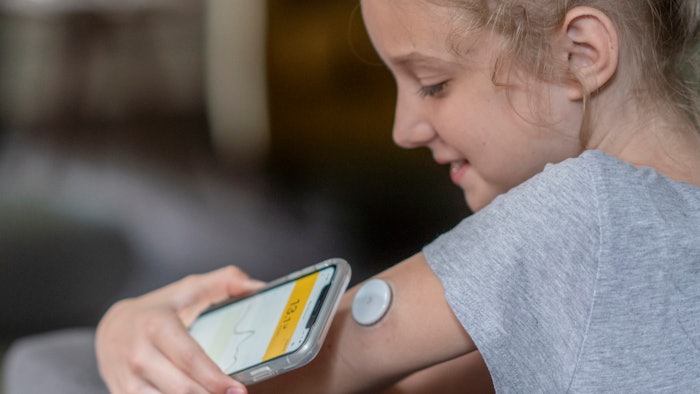 Finger pricks for checking blood glucose levels may soon be a thing of the past. Continuous glucose monitors (CGM), which can be worn on the arm or abdomen and download information to a smartphone app, are changing the way diabetes is managed for both patients and healthcare providers alike.
Diana Isaacs, endocrine clinical pharmacy specialist and CGM program coordinator at the Cleveland Clinic in University Heights, Ohio, outlined some of the benefits of continuous glucose monitoring (CGM) devices at Tuesday's session, "How Sweet It Is: Optimizing Diabetes Management with Continuous Glucose Monitoring."
Isaacs said that the devices, which measure glucose from interstitial fluid every one to five minutes, can record the glucose levels at these intervals for up to 288 readings per day. Continuous reading can also show a greater range of readings including undetected hyperglycemia and hypoglycemia.
"This is the beauty of CGM," she said. "We get all of this information to better understand what's really happening with the glucose levels. Everyone responds a little differently and for a person to truly understand how they are responding it helps to have more data."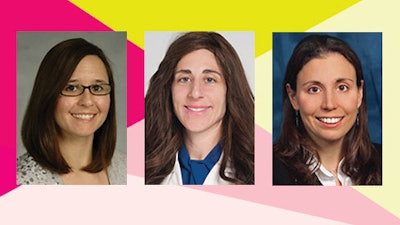 CGM devices are typically split into two categories: professional devices owned by the clinic or healthcare provider and personal devices owned by the patient. Professional devices are worn on a shorter basis, usually a 14-day trial, while personal devices can be used for more long-term management.
There are four main devices currently on the market:
The Dexcom G6
The Abbott Freestyle Libre 2
The Medtronic Guardian Connect (standalone device) and Guardian Sensor 3 (with insulin pumps)
The Eversense GCM
Isaacs said the differences in the devices will depend on how they will be used and insurance coverage, with professional devices being covered for most people and varying coverage for the personal devices.
Once the devices are in use, the data collected must be managed and interpreted, and Dr. Isaacs said there are plenty of tools that allow users to customize the reports to their specification. Isaacs said she prefers to use what she calls the DATAA method for reviewing data:
Download the data
Assess the safety of the patient's health
Time in range—how long does the patient stay in their target blood glucose range, focusing on what's working well and how to replicate it
Areas to improve
Action plan—based on what's working and what isn't
However you choose to analyze and use the data, Isaacs said you will need to develop a plan for training and support in order to get the most out of the devices.
"Robust diabetes education, training and support are required for optimal CGM device implementation and ongoing use," she said. "While the technology is incredible and has so much ability to help people. I think we can't ever forget that without the right education and training people might not optimize their use."
Jennifer Clements, clinical pharmacist specializing in diabetes transition at Spartanburg Regional Healthcare System in Spartanburg, North Carolina, said there were 4.7 billion CGMs in use in 2020 and that number is expected to grow over the next seven years. She added that the pandemic has further highlighted the need for these devices.
"I think we would all expect this, given the amount of information that comes out related to technology with CGMs," she said. "But also, the pandemic itself has increased its use, particularly within the hospital. So we're starting to see more providers and more healthcare professionals and patients start to utilize them."
Clements said that using the devices during Transitions of Care­­—the movement of patients between healthcare settings, providers or different levels of care as conditions or care needs change—can help monitor changes in the patients during those transitions.
"We always need to think about an early intervention," she said. "As soon as I encounter a patient in a hospital, I want to already think about discharge planning, making early interventions for their care and see how that intervention changes as they move through our system, through our hospital, and then, hopefully, go back home or to another placement. There's got to be that continuity of care. "
Clements said there is  evidence that associates the use of real-time CGMs to reductions in hospital admissions and shorter lengths of stay for those who are admitted. There are also guidelines available from the American Diabetes Association, the American Association of Clinical Endocrinology, and the Diabetes Technology Society that can help hospitals develop their own best practices and guidelines for using the devices.
Staff education, Clements said, is going to be absolutely critical in terms of getting the most out of these devices.
"One thing I do want to point out is, some healthcare professionals are not going to be knowledgeable," she said. "They may only encounter technology like a CGM maybe two or three times a year. So they can't really stay up to date on the technology. As we know, it's like our iPhones. They could update while we're asleep and we're already on a new version and software the next day. So you really have to rely on the experts—the diabetes care team or the in-patient endocrinologist with their team members on board—to really guide the nursing staff, provide that education, and assist the patient as best as possible."
Christie Schumacher, professor of pharmacy practice at Midwestern University in Downers Grove, Illinois, outlined some steps that can be taken to develop best practices for the use of CGM devices in a clinical or hospital setting.
The first thing you'll have to look at is insurance coverage. Most commercial payers will now cover a CGM for people with type 1 diabetes, and many do offer coverage for those with type 2 diabetes, as well. With Medicaid and Medicare, coverage depends on the payer and there are many rules you'll need to familiarize yourself with in that area.
Schumacher said there are also specific billing codes for personal use and professional use and specific documentation requirements for the devices. Documentation required by insurers for coverage can include the lot number, serial number, basic features and components of the device, the calibration period, potential medication interferences, and more.
If a personal-use CGM isn't covered for your patient, you can always use a professional-use CGM that is purchased and owned by the clinic. Whatever you choose, Schumacher said it is important not to be intimidated by the decision.
"Some people think, well, it's going to take a lot of time to integrate CGM into my clinical practice," she said. "We did a survey and we found that it takes less than 10 minutes, once you get experienced, to place a CGM system. Depending on the level of education, I would say you could teach an entire system within 10 to 30 minutes, depending on how comfortable the patient is with the different technologies."