---
Auburn University Harrison School of Pharmacy Team Wins Clinical Skills Title
National Clinical Skills Competition challenges student pharmacists.
---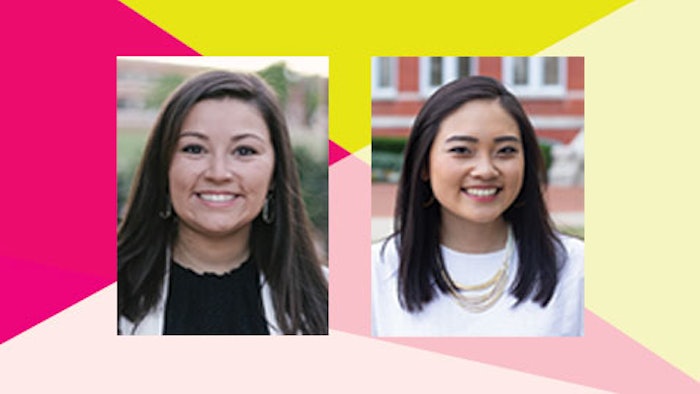 Auburn University Harrison School of Pharmacy brought home the win in ASHP's 26th annual Clinical Skills Competition, with team members Lauren Campisi and Yumi Oh earning first-place honors during this year's virtual event.
The National Clinical Skills Competition challenges student pharmacists to analyze and make treatment recommendations for complex patient case scenarios that represent situations the participants may encounter when they practice as pharmacists.
Jonathan Little and Allison Middernacht from the Wilkes University Nesbitt School of Pharmacy earned second place, and Zoe Adjei and Abby Leisure from the University of Cincinnati James L. Winkle College of Pharmacy came in third.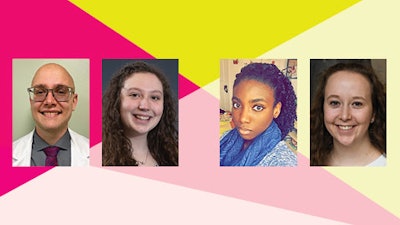 This year, the event drew teams from 141 schools. The competition, an interactive, team-based analysis of clinical scenarios for pharmacists, provides student pharmacists with the opportunity to enhance their skills in collaborative practice with physicians in providing direct patient care.
Case topics run the gamut of pharmacotherapy, often focusing on a core topic such as hypertension, diabetes, asthma, anticoagulation, with several ancillary problems exploring the depth of the student's acumen. Cases are often based on a real patient case or the cumulative clinical experiences of the case writer.
Team members on Saturday prepared a written case study for evaluation during sessions that were closed to the public, and judges with expertise in various fields of pharmacy graded their work. The 11 teams (see list below) that made the final round were announced Sunday and appeared that afternoon before the panel of judges to explain the reasoning behind the treatment recommendations.
Each finalist will receive an iPad Mini with a one-year subscription to Lexi-Complete with AHFS Essentials. Finalists will also receive an ASHP self-assessment resource of their choice. The Clinical Skills Competition was sponsored by the ASHP Foundation with support from Wolters Kluwer Health. Each team member received complimentary registration at the Midyear to attend the national competition.
The competition would not be possible without the hard work of volunteer judges, case writers, and faculty coordinators who dedicated countless hours to ensure this competition was a success, particularly during a challenging year.
Top 11 Teams:
Auburn University Harrison School of Pharmacy    Yumi Oh, Lauren Campisi
Harding University College of Pharmacy Nathan Lamb, Emily Gastro
Lipscomb University College of Pharmacy   Jacqueline Lange, Rebekah Finley
Southwestern Oklahoma State University College of Pharmacy   
Andrew "Cole" Eichelberger, Cassiday Thompson
Texas Tech University Health Sciences Center School of Pharmacy Giftina Wilson, Matthew Gehrlein
University of Cincinnati James L. Winkle College of Pharmacy Abby Leisure, Rowena N Schwartz
University of Missouri - Kansas City School of Pharmacy    Ellie Nazzoli, Samuel Halleck
University of Nebraska Medical Center College of Pharmacy    Quynh Tran, Yufei Shi
Western University of Health Sciences College of Pharmacy    Stephanie Lee, Jia Yu Wong
Wilkes University Nesbitt School of Pharmacy Allison Middernacht, Jonathan Little
Wingate University School of Pharmacy     Alexis "Alex" Jones, Grace McDuffie