---
Pharmacy Shines Bright at Midyear Opening Session
The value of services pharmacy professionals provide continues to rise.
---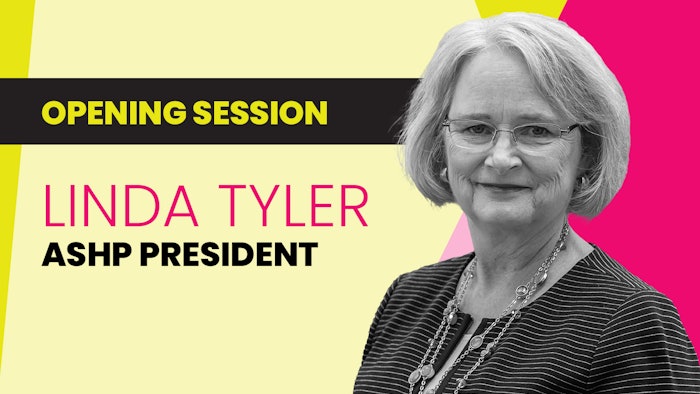 In a year marked by COVID-19 turmoil, ASHP and its members nonetheless celebrated advances in advocacy, leadership, and diversity, President Linda S. Tyler said during Monday's opening session at the Midyear Clinical Meeting & Exhibition.
"Changes are happening fast as we continue to work through the ongoing impact of the COVID-19 pandemic," Tyler said. "This public health crisis has put a spotlight on the value of services we provide as pharmacy professionals."
On the advocacy front, Tyler said pharmacists have gained new authority to administer COVID-19 tests and to order and administer oral and injectable medications for the prevention and treatment of COVID-19. Some commercial payers and state Medicaid programs have coupled this authority with payment models that reimburse pharmacists for their services. And support for ASHP's major advocacy priority, the federal Pharmacy and Medically Underserved Areas Enhancement Act, got a boost from the nearly 100 health systems who cosigned a request to Congress to pass the act.
"We continue to lead the charge to support expanded access to pharmacist care at both the state and national levels," Tyler said.
She also thanked ASHP members for their leadership in the COVID-19 vaccine rollout and the campaign to boost public confidence in vaccines. Tyler reminded attendees that ASHP is there for them with COVID-19 resources, including the vaccine confidence toolkit and consumer-friendly English and Spanish-language vaccine information at SafeMedication.com.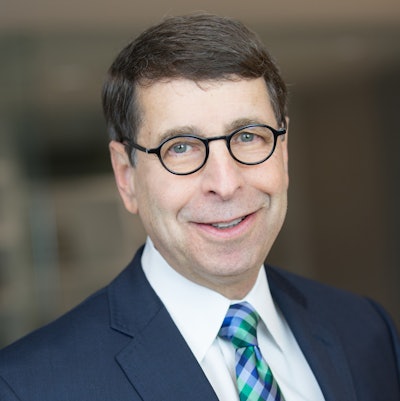 ASHP Chief Executive Officer Paul W. Abramowitz — cochair of the GTMRx vaccine confidence task force — reinforced Tyler's message and urged attendees to attend the Monday afternoon screening of Vaccination from the Misinformation Virus, an ASHP-supported PBS documentary.
Abramowitz said the documentary "explains why vaccines are safe, crucial to public health, and save millions of lives annually."
The pandemic has created new opportunities for pharmacists to help lead their organizations' vaccination campaigns and other mitigation and response activities — part of what Tyler called the profession's embrace of "high-velocity change."
In support of these and other efforts, ASHP this year launched the Pharmacy Administration and Leadership Residents' Collaborative, the Certified Pharmacy Executive Leader program, and the ASHP Certified Center of ExcellenceTM in Medication-Use Safety and Pharmacy Practice.
Tyler also lauded ASHP's commitment to strengthening an inclusive culture within pharmacy through the work of the ASHP Task Force on Racial Diversity, Equity, and Inclusion. ASHP has already acted on the task force's recommendations by creating educational content for organizational transformation and a mentorship program to connect seasoned pharmacy practitioners with colleagues and students who identify as Black, indigenous, and people of color.
The session included Tyler's presentation of the ASHP Board of Directors Awards honoring the extraordinary achievements of pharmacy professionals and healthcare leaders.
Abramowitz closed his remarks by asking attendees to reflect on the inspirational legacy of former ASHP CEO Joseph A. Oddis, who died in February at age 92. Oddis led ASHP for nearly four decades and shaped the pharmacy profession throughout his life.
"He was a giant in our profession who led historic changes to hospital and health-system pharmacy practice during the second half of the 20th century," Abramowitz said. "ASHP and the profession of pharmacy would not be what [they are] today were it not for his leadership."
To learn more about his legacy, visit the Joseph A. Oddis tribute booth at the Midyear. The booth features multimedia retrospectives about Oddis's work and reflections from his friends, family, and the many colleagues whose work he touched. The booth, located in the ASHP Pavilion, is open throughout the Midyear.