---
Formally Recognize the High-Level Quality of Service and Care Provided By Your Pharmacy with ASHP Pharmacy Practice Accreditation
---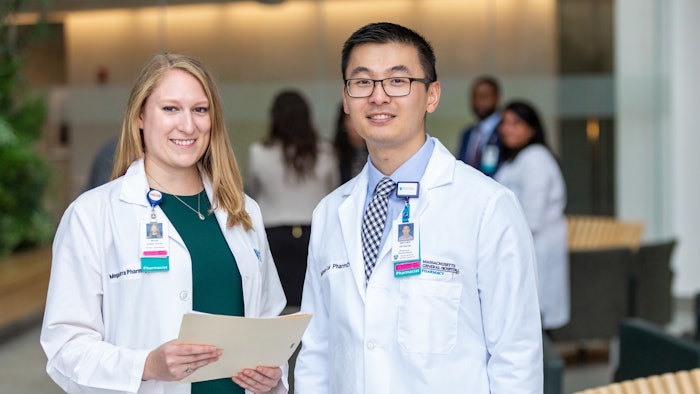 ASHP Pharmacy Practice Services Accreditation is the gold standard to which all pharmacy practices strive to achieve. Our 75+ years of pharmacy knowledge and accreditation expertise demonstrates our long history of defining best practices and implementing the highest practice standards. These standards reflect national quality initiatives and contemporary and future practices of pharmacy. The process is designed to be easy to understand, flexible, and consultative in nature. The accreditation process can be tailored to different models of care.
ASHP accredits the following practice areas:
Specialty Pharmacy
Community/Outpatient Pharmacy
Telehealth Pharmacy
"Accreditation has become an important differentiator for specialty pharmacy practices to demonstrate high standards in the provision of quality patient care and meaningful patient care outcomes. This has become vitally important for specialty pharmacies, including those that are part of health systems, as they seek inclusion in payer and manufacturer specialty pharmacy networks. The standards and accreditation process reflect national quality initiatives and contemporary and future practices of specialty pharmacy."
--Paul W. Abramowitz, ASHP Chief Executive Officer, Pharm.D. Sc.D (Hon.), FASHP.
What makes ASHP and its pharmacy services accreditation standards unique?
The only accrediting organization that is a non-profit and originates from within the pharmacy profession.
Access to tens of thousands of pharmacists enables ASHP to be dynamic and flexible in defining the standards and advancing the services provided in pharmacy practices.
ASHP's rigorous standards define and provide direction for pharmacy practice at the highest level.
ASHP requires pharmacy practices to demonstrate an advanced and consistent level of high-quality patient care services 
Speak with one of our experts at the ASHP Pharmacy Services Accreditation Virtual Booth found inside the ASHP Pavilion during the ASHP Midyear Clinical Meeting & Exhibition or learn more online at ashp.org/accreditation.