---
Fresenius Kabi Commits to Supporting the ASHP Foundation During the 2021 ASHP Midyear Clinical Meeting
A fun way to add funds to the ASHP Foundation.
---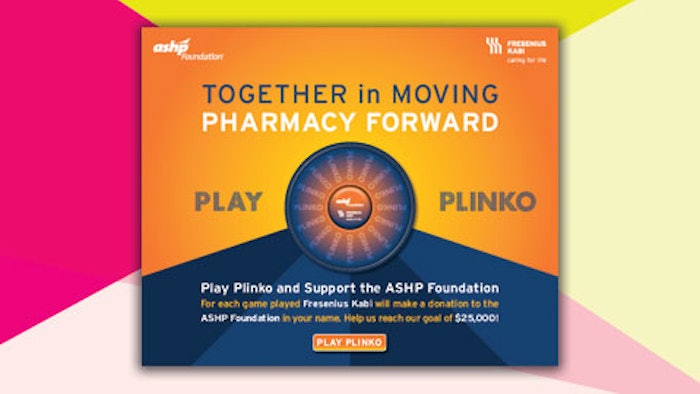 Everyone (attendees and non-attendees) will have the opportunity to play Plinko and support the ASHP Foundation! Each play gives you three chances to raise money to support the ASHP Foundation through a donation made in your name by Fresenius Kabi. When you play the game, whichever slot the piece lands in will add funds toward the total donation to the ASHP Foundation (up to $25,000).
"We are honored that Fresenius Kabi chose to extend their commitment to pharmacy research and education and continue their longstanding support of the ASHP Foundation," said ASHP Foundation Chief Executive Officer Steven A. Rubloff. "This ongoing partnership allows the Foundation to continue its work to support the development of pharmacy leaders at all stages of their careers and to improve health outcomes for the patients that pharmacists serve through optimal, safe, and effective medication use."