---
Overcoming COVID-19 Vaccine Hesitancy
Pharmacists remain influential in their communities.
---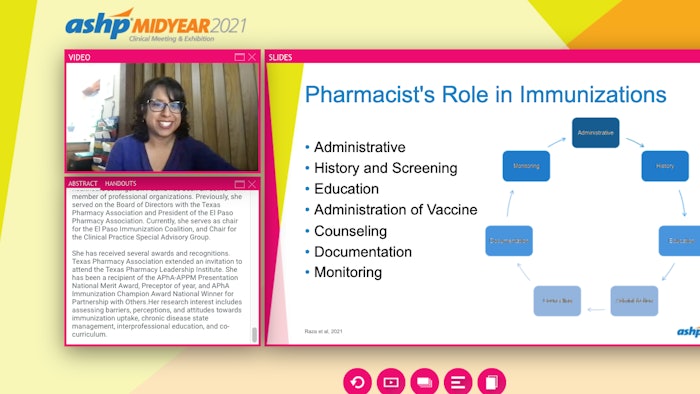 New COVID-19 vaccine data emerges daily. But the one constant is the importance of COVID-19 vaccines in battling the disease. It is one of the most important public health initiatives to emerge from the start of the pandemic two years ago.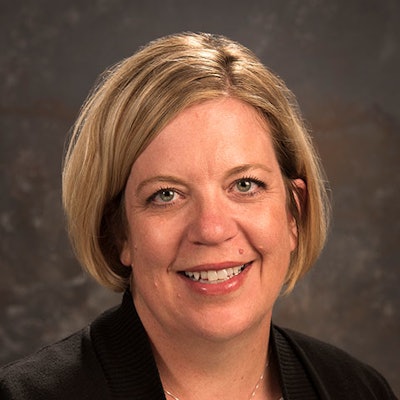 Underscoring that fact is the focus of the on-demand session, "Give It Your Best Shot! Evaluating COVID-19 Vaccine Best Practices." Session speakers Jaime R. Hornecker, a clinical professor at the University of Wyoming School of Pharmacy in Casper, and Margie E. Padilla, clinical associate professor and interprofessional coordinator at the University of Texas at El Paso School of Pharmacy, will lead the discussion by summarizing the status of COVID-19 vaccines in the U.S.
It's been almost a year to the day since the first COVID-19 vaccine was authorized for emergency use and it has since gone on to receive FDA approval, Hornecker said.
"Two other vaccines have been granted emergency use and are at various stages of approval," she added. "It's an ongoing effort to continue encouraging people to get vaccinated, and there is much work to be done to improve vaccine confidence."
Despite the challenges to raising U.S. and global vaccination rates, more than 193 million people in the United States are fully vaccinated (58% of the population) to date. According to the Centers for Disease Control and Prevention (CDC), more than 425 million doses of COVID-19 vaccines have been administered. Currently, 222 million people in the United States have received at least one dose of the vaccine.
While the pandemic is far from over, there are advancements to celebrate in the way we prevent and treat COVID-19, Hornecker said. Most notably, she said, is the emergency use authorization of one of the Pfizer-BioNTech COVID-19 vaccines in children ages 5 to 11.
It's important that pharmacists and pharmacy technicians recognize how far we've come and the important role our community has played in fighting the pandemic, Hornecker said. Pharmacies are readily accessible in many communities and pharmacists are one of the most accessible healthcare professionals, she said.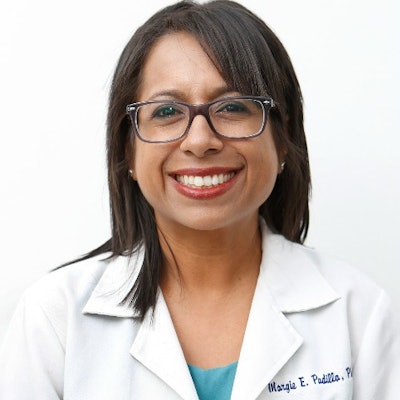 Pharmacists also can be effective in developing a plan for overcoming barriers to COVID-19 immunization delivery in your practice. It's not an easy solution, admits Padilla. However, both she and Hornecker will discuss potential paths during the on-demand session. 
"At least for myself, when I thought of vaccine hesitancy, I didn't think of it different levels. I just thought of it as it's someone who is refusing it," Padilla said. "But vaccine hesitancy is a little more than that."
Specifically, vaccine hesitancy refers to delays in acceptance or refusal of vaccination despite availability of vaccine services. Vaccine hesitancy is complex and context specific, varying across time, place, and vaccines. It is influenced by factors such as complacency, convenience, and confidence. In short, Padilla said, vaccine acceptance is a continuum.
As such, remember some basic principles, she said, including educating your community on the benefits of the vaccine, reviewing immunization timelines, and remaining persistent and perseverant, even after refusal. Studies have shown that persistence demonstrated a 30%-47% increase of vaccine acceptance after refusal (among the parent population), Padilla said.
"Take this time to actively listen and address any concerns patients may have," Padilla said. "It's important to remind patients that immunizations are the foundation for preventive care and really our goal is here is for them to prevent any kind of serious condition in the future."