---
The Face of Diversity in Pharmacy
Moving forward in improving diversity in pharmacy practice
---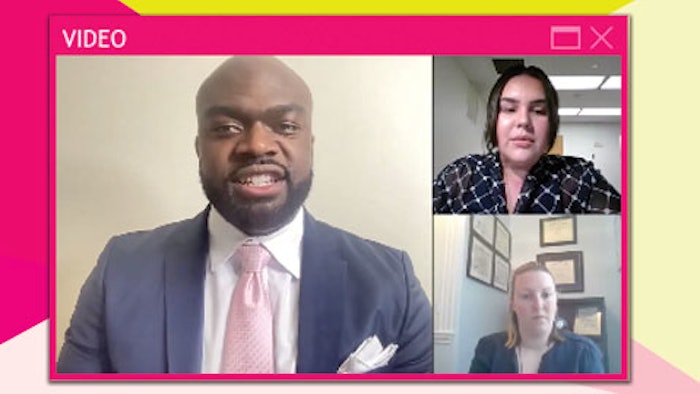 Building trust within local communities begins with identifying with the people who live and work there. That includes pharmacists, pharmacy students, and pharmacy technicians, according to a panel of speakers for the on-demand session, "The All-In Approach to Improving Diversity and Inclusion Within Pharmacy Practice." The speakers will discuss necessary steps for moving forward in improving diversity in pharmacy practice.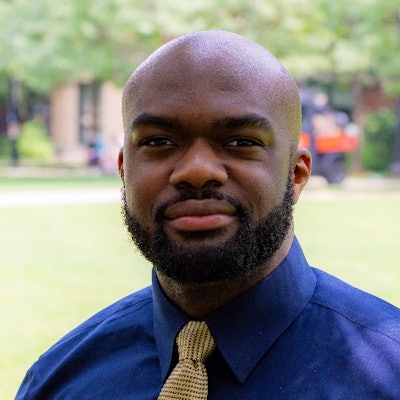 Christopher O. Fagbote, an ambulatory clinical pharmacy specialist (complex care management) at Boston Medical Center (BMC) in Massachusetts will walk attendees through case scenarios and active discussions, including a look at the barriers and challenges under-represented minorities face as pharmacy students, pharmacists, and pharmacy technicians.
"Come to the session as a blank canvas with childlike curiosity and childlike love on this subject," Fagbote said. "If this presentation allows you to think any differently or open your mind to a new point of view, then we've done our job successfully."
Among the topics Fagbote will cover include commonly used racial equity terms such as microaggression, prejudice, institutional racism, stereotypes, and discrimination. He will also provide and review a racial equity glossary for attendees that includes commonly used acronyms such as BIPOC (Black, Indigenous and People of Color) and URM (under-represented minority).
According to demographic data from the AACP National Pharmacist Workforce Study, Black individuals represented only 2% of the pharmacy workforce in 2009. In 2019, that number only increased to 4.9%. In 2009, white individuals made up 86.5% of the pharmacy workforce, while in 2019, that number decreased to 78.2%. Some progress has been made through various initiatives, he said, yet there's still a staggering imbalance.
Monique Payne-Cardona, a clinical pharmacy specialist in emergency medicine at AMITA Resurrection Medical Center in Chicago, spent her PGY-2 residency at BMC. She said BMC actively works to promote diversity, equity, and inclusion (DEI). The academic medical center is the largest safety-net hospital in New England and a melting pot of various ethnicities. The hospital's motto is "Many faces create our greatness."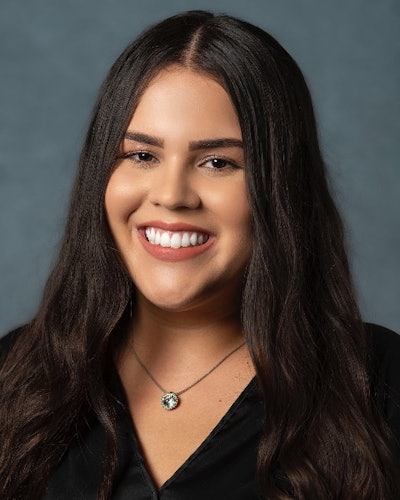 As part of its DEI strategy, BMC leveraged focus groups to gain better insight, Payne-Cardona said.
"One of the key takeaways was how leadership roles play a huge part in ensuring inclusive and thriving team environments," she said. "This led to the development of the cultural and support model leadership training experience for managers and leaders to increase awareness around implicit bias and microaggressions as well as techniques for addressing them. 
Panelist Natalija Farrell, clinical coordinator and emergency medicine director at BMC, will discuss the role mentorship can play in improving diversity in pharmacy. Currently, a recent survey revealed that 50% of BIPOC pharmacy students surveyed reported lack of mentorship as a major barrier to pursuing pharmacy education.
"Mentorship is highly influential to an individual's professional and personal development," Farrell said.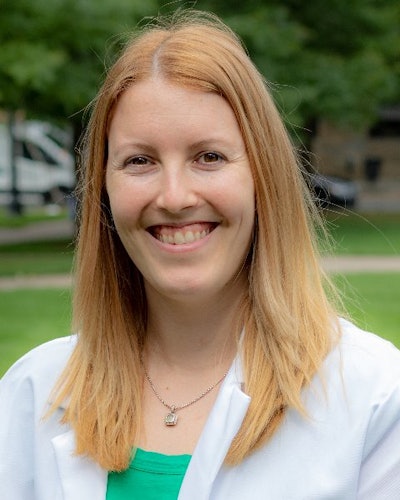 Both the ASHP Women in Pharmacy Leadership Steering Committee and the ASHP Task Force on Racial Diversity, Equity, and Inclusion emphasize the importance of mentorship and the importance of developing mentorship programs. In August, ASHP announced a new guided mentorship program to connect a high percentage of BIPOC student pharmacists with seasoned practitioners and provide a mentorship experience through structured, virtual one-on-one mentor and mentee relationships.
Mentorship isn't just for residents and students, she added. As career goals change, mentors can help put mentees on a path to achieve those goals.
"Mentorship plays a major role in changing the current demographics of the profession. I would encourage our students, pharmacists, and technicians to actively seek out opportunities to mentor others within the profession," Farrell said. "It's a way to give back to the profession when so many of us have had mentors who have heavily influenced our own careers."
Learn more about the ASHP Task Force on Racial Diversity, Equity, and Inclusion in this AJHP Voices podcast episode.