---
Global Pandemic Opens New Frontiers in Vaccine Development
An update on COVID-19 vaccine platforms.
---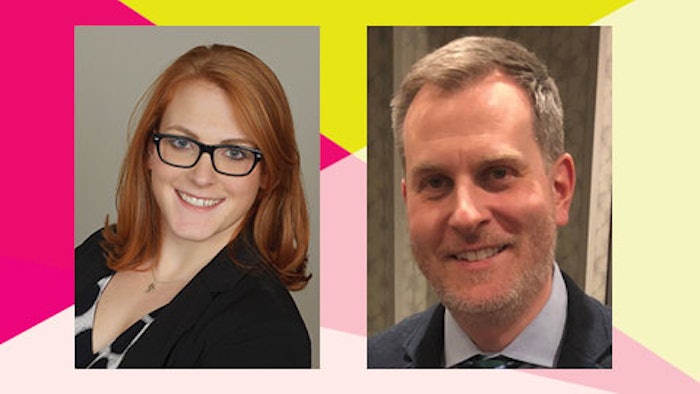 Despite the profound societal impacts of COVID-19, the pandemic has grown the area of vaccines in ways that will continue to be realized in the years to come.
In today's session, "Vaccination Nation: Update on Vaccination Platforms," attendees will hear the latest information on vaccine platforms and how the COVID-19 vaccines have changed the game going forward.
Brian Potoski, associate professor and antimicrobial stewardship/infectious disease pharmacist at the University of Pittsburgh School of Pharmacy in Pennsylvania, said part of the session will deal with vaccine platforms and what that term actually means.
"Platform really is a buzzword that is applied to different vaccines and technologies, but when properly applied to vaccine technologies it refers to specific types of vaccines," he said. "It should not be applied to all vaccines."
What's really important when we look at platforms, Potoski said, is the advancement in vaccine technology.
Jeannette Bouchard, pharmacist at WakeMed Health and Hospitals in Fuquay Varina, North Carolina, will present an update on the current platform availability and the current COVID-19 vaccine platforms, including protein subunits and nucleic acid vaccines such as the mRNA. She will also offer an update on the latest information on boosters, additional doses and safety concerns regarding the COVID-19 vaccines that are currently available in the U.S.
She said the vaccines that have been made available in the U.S. have already far exceeded their initial expectations.
"I think all of these vaccines have shown excellent efficacy that meets well beyond the initial FDA endpoint that they were looking for with vaccine candidates at the beginning of this pandemic," she said. "I think any vaccination at this point is better than no vaccination."
Bouchard said that while there are a few safety concerns surrounding the vaccines, they are ultimately highly effective and safe. And communicating that with patients, colleagues, and even family members will be key for increasing vaccinations going forward.
"They are leaps and bounds above what we ever expected them to be and that's important to keep as a hallmark as we move forward," she said.
Not only that, but the advances made with COVID-19 vaccines will inevitably lead to advances in other vaccines going forward.
"The COVID-19 vaccine era has paved the way for novel vaccines and (fighting) infectious diseases in the future, so it is a very exciting time to be in the field of pharmacy where we give a lot of vaccines," Bouchard said. "We'll see these vaccines changing our world and hopefully eradicating some diseases that we're seeing right now."
For information about COVID-19 vaccines, please visit ASHP's COVID-19 Resource Center.