---
ASHP Midyear Virtual Posters
Add these sessions to your itinerary.
---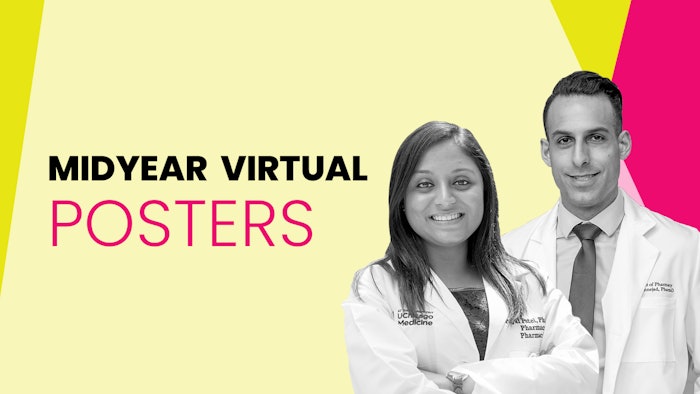 Back again this year, attendees can review poster PDFs and audio clips summarizing projects online, anytime. Authors will be available during the scheduled sessions below for real-time video Q and A chat alongside their virtual posters.
To participate in these interactive sessions, be sure to use Chrome or Firefox as your browser. Virtual posters will be available online through March 9, 2022.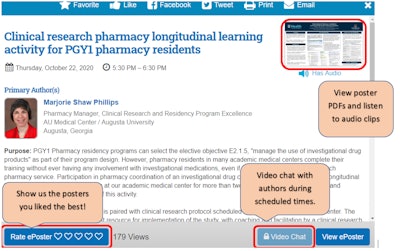 Virtual Poster Schedule
Sunday, Dec. 5
3:30 to 5 p.m.
W. Mike Heath ASHP Federal Forum Posters
Monday, Dec. 6
3 to 4:30 p.m.
ASHP Best Practices Award Posters
Professional/Spotlight Posters         
Tuesday, Dec. 7
3 to 4:30 p.m.
Professional and Fellows Posters

5 to 6 p.m.
Student Posters  
Wednesday, Dec. 8
10:30 to 11:30 a.m.
Resident Posters 
5 to 6 p.m.
Student Posters        
Thursday, Dec. 9
11 a.m. to 12 p.m.
Student Posters
12:30 to 1:30 p.m.
Resident Posters 
2 to 3 p.m.
Resident Posters