---
ASHP Helps You Manage and Monitor Competency Training So You Can Focus on Delivering Patient Care
---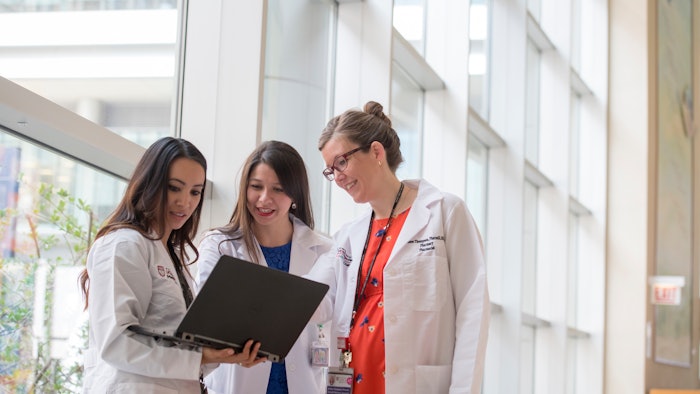 Manage and monitor competency completion among pharmacist and pharmacy technician staff with ASHP's Pharmacy Competency Assessment Center (PCAC).
Developed by a team of more than 90 experts from around the country — leaders in their fields — PCAC provides comprehensive learning objectives, study tools and assessments online, making it easier for you to:
Onboard and train new staff
Ensure competency among existing staff
Provide a refresher course for pharmacists wishing to re-enter the workforce
Deliver vital, firsthand training to residents and to students for IPPE and APPE
60+ KEY COMPETENCIES, ALL IN ONE PLACE SAVING YOU TIME, MONEY AND RESOURCES.
Each competency includes standards-based learning objectives, a study guide, and a competency assessment exam. Competencies cover:
Antimicrobial Stewardship 
Compounding Guidelines
Disease-specific Topics
Drug Information 
Medication Administration 
Medication Compounding 
Medication Preparation 
Medication Safety 
Onboarding New Team Members 
Oncology 
Opioid Stewardship 
Pharmacist Competency 
Regulatory Compliance 
Specialty Pharmacy 
Technician Competency 
And more!
With PCAC, your team can access dynamic content anytime, via a user-friendly online interface. Highlights include:
Continually updated content reflects emerging needs and changes in patient care
40+ hours of CE, with seamless reporting
Customizable competency checklists to meet your specific needs
Monitor and review competencies for completion
Fully online and self-paced to fit busy schedules
Coming Soon!
Preceptor Competency Assessment Center
Support and monitor faculty members or preceptors involved in pharmacy student practice experiences (IPPES and APPES) and/or residency programs with this annual subscription. With a manageable 30 minutes of content per competency, staff can complete modules in the course of a busy work day.
Emergency Preparedness Competency Assessment Center
Assess your department's readiness to deal with range of crises and provide pharmacy personnel (including technicians) the baseline knowledge needed to prepare for Emergency Operations Plans (EOP), Mass Casualty Incidents (MCI), Natural Disasters, Chemical Emergencies, Biological Emergencies, and Radiological and Nuclear Emergencies.
ASHP recognizes the need to develop affordable competency training for institutions of all sizes. Additional competency management solutions include:
PCAC + DoseMeRx
A streamlined dual solution designed to provide pharmacy departments in small hospitals (<100 beds) the most efficient means of complying with the revised consensus guideline for monitoring vancomycin. Get access to ASHP's PCAC and market-leading Bayesian dosing platform for vancomycin, DoseMeRx.
Dossier
A digital, cloud based competency management software with real-time updates and reporting so you can spend less time tracking completion on paper and more time with patients. Free up critical resources and improve operational efficiencies and productivity.
ASHP's Competency Assessment Centers are intended and designed for institutional use. Whether you have a question about features, pricing, need a demo, or free trial, our team is ready to answer all your questions.
Speak with our institutional sales representative at the ASHP Store Virtual Booth found inside the ASHP Pavilion during the ASHP Midyear Clinical Meeting & Exhibition or learn more online at ashp.org/pcac.