---
Experts Expect the Unexpected: Checking in on Checkpoint Inhibitors and Immune-Related Adverse Events
---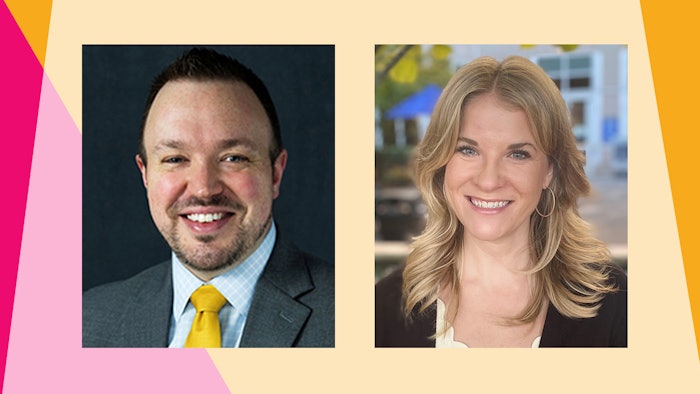 The immune checkpoint inhibitors (ICIs), which modulate the immune system to induce or potentiate its anti-tumor activity, have dramatically changed the landscape of cancer treatment by shifting the focus of therapy from the tumor itself to the host's immune system. However, ICI therapy is not without drawbacks, including the potential for immune-related adverse events (irAEs), some of which are potentially life-threatening.
Join us for this Virtual Midday Symposium where Jordan McPherson, oncology clinical pharmacist, Huntsman Cancer Institute and adjunct assistant professor, University of Utah College of Pharmacy, Salt Lake City, Utah and Tonya Smith, clinical pharmacy specialist, internal medicine, Emory University Hospital Midtown, Atlanta, Georgia, will examine the unique mechanisms of actions of ICIs and associated irAEs that can result during cancer treatment.
The incredible clinical success of immune checkpoint inhibitors has resulted in widespread use across many cancer types. The indications for use continue to expand at a rapid pace and the development of novel immune checkpoint inhibitors and combination therapies continue to be evaluated for multiple indications. Observations and reports of toxicities, sometimes severe, have been described in nearly every organ system. These irAEs manifest differently depending on the pathway targeted by the therapy (i.e., CTLA-4 or PD-1/PD-L1), and the emerging use of combination therapies has only increased the frequency of adverse events.
Learners will take away recommendations for best practices for the prevention and management of irAEs, including patient education, recognition, treatment, and monitoring.
This 1.5-hour virtual Midday Symposium, A Proactive, Patient-Centered Approach to the Managing Immune-Related Adverse Events takes place on Thursday, Dec. 9 from 1 to 2:30 p.m. ET and is accredited for continuing pharmacy education. Register now at www.ashpadvantage.com/manageirae and explore the full initiative which includes podcasts, live and enduring webinars, and faculty commentaries.
This activity is provided by ASHP and supported by an independent medical education grant from Merck, Regeneron Pharmaceuticals, Inc., and Sanofi Genzyme.