---
Safe Neuromuscular Blockade and Reversal in the Perioperative Setting
Join us for this Virtual Midday Symposium.
---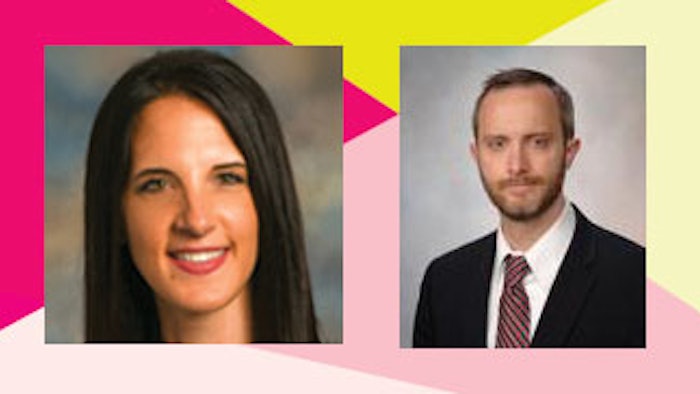 Join us for this Virtual Midday Symposium where expert faculty address barriers to achieving safe and effective moderate to deep neuromuscular blockade and reversal in the perioperative setting. Rachel C. Wolfe, clinical pharmacy specialist, Barnes-Jewish Hospital, St. Louis, Missouri, and J. Ross Renew, assistant professor of anesthesiology, Mayo Clinic, Jacksonville, Florida, will utilize patient cases to discuss the clinical effects of neuromuscular blocking (NMB) and reversal agents. 
This discussion will include identifying and monitoring patients who may have residual neuromuscular blockade (rNMB) and apply an NMB reversal strategy that incorporates objective monitoring techniques to determine depth of neuromuscular blockade. Earn 1.5 hours of continuing education credit on Wednesday, Dec. 8, at this Midday Symposium, Reverse to Go Forward?  Safe Neuromuscular Blockade and Reversal in the Perioperative Setting, to be held virtually from 1 to 2:30 p.m. ET. Two follow up Engaging the Experts podcasts will be released in January and February 2022. For more information on this initiative and to register for this webinar, please visit www.ashpadvantage.com/nmbr.
This activity is provided by ASHP and supported by an educational grant from Merck.