---
Midday Symposium Focuses on Surface Monitoring Recommendations for Hazardous Drug Contamination
---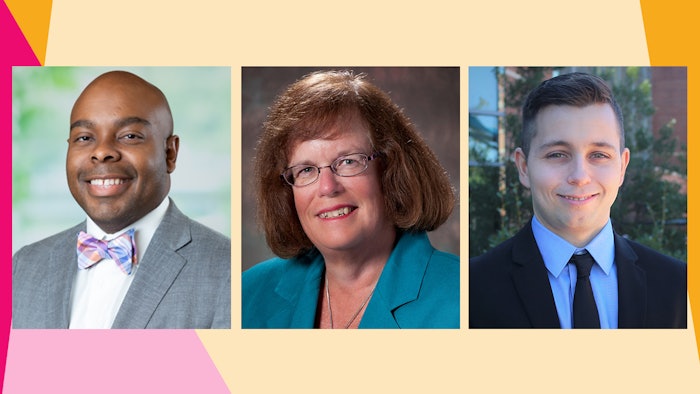 Does health system size or location matter when it comes to having a plan to monitor surfaces for hazardous drug (HD) contamination? The short answer is no, but wait, there is more. Plan to attend a Midday Symposium on Thursday, Dec. 9 at 1 p.m. ET where you will get an update from Patricia C. Kienle, director of accreditation and medication safety at Cardinal Health, on the status of published standards and best practice guidelines, some of which are under revision and are not currently enforceable.
Then Andre D. Harvin, director of pharmacy, oncology at Cone Health and Clinton L. Meachum, compounding regulatory coordinator at Cone Health, will team up to offer practical strategies for implementing monitoring programs for HD contamination based on their experience in developing monitoring and post-spill analysis plans in cancer institutes in urban and rural communities that are affiliated with Cone Health. They will provide pharmacy leader, pharmacist, and pharmacy technician perspectives for implementing and maintaining successful surface monitoring programs throughout the drug-use process and regardless of the institution's location or size. Meachum will demonstrate sampling processes.
Plan to take away strategies for integrating your surface monitoring program with the health system's sterile compounding initiative, developing an action plan for routine monitoring and post-spill analysis, and improving your sampling processes.
Join us for this 1.5-hour Midday Symposium to be held as a live webinar on Thursday, Dec. 9, from 1 to 2:30 p.m. ET. This activity provides compounding CE and is accredited for pharmacists and pharmacy technicians. For more information and to register, please visit www.ashpadvantage.com/surfacemonitoring. The on-demand version of the activity will also be found at this link if you miss the live webinar or want to share it with your colleagues.
This activity is provided by ASHP and supported by an educational grant from BD.