---
Physician and Pharmacist Experts Explore the New C. difficile Guidelines
---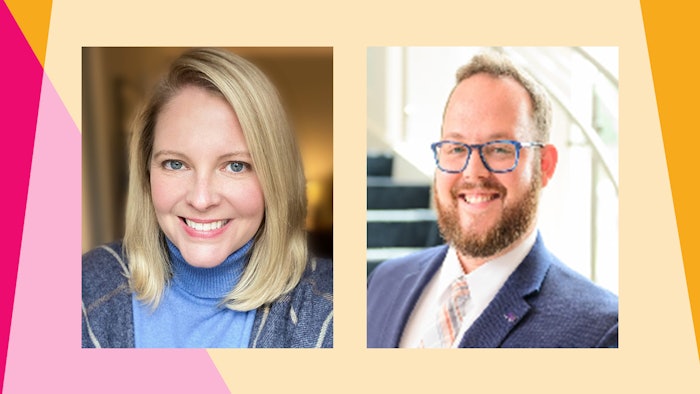 Clostridioides difficile infection (CDI) is the most common healthcare-associated infection and the most common cause of mortality in patients with gastroenteritis in the United States. Historically, approximately one in four patients suffer from recurrent CDI, which is associated with increased morbidity, mortality, healthcare costs, and decreased quality of life. Recent updates to national guidelines place a greater emphasis on recurrence prevention. This symposium explores these guideline updates.
Join us for this Virtual Midday Symposium where Travis Carlson, assistant professor of clinical sciences, Fred Wilson School of Pharmacy, High Point University, High Point, North Carolina and Carolyn D Alonso, assistant professor of medicine, Harvard Medical School, Boston, Massachusetts, will examine recent data on CDI pharmacotherapy and use a case-based approach to apply recent guideline recommendations to special patient populations, with a focus on those at high risk for recurrent CDI.
CDI is a consequence of disruption of the indigenous gut microbiota by antibiotics, which creates an environment within the intestine that promotes C. difficile spore germination, vegetative growth, and toxin production, leading to epithelial damage and colitis. CDI is associated with life-threatening complications, including pseudomembranous colitis, toxic megacolon, perforations of the colon, and sepsis.  Given the unacceptably high morbidity and economic impact of recurrent CDI, education for clinicians on its etiology, prevention, and treatment is essential. CDI is considered an urgent threat by the Centers for Disease Control and Prevention and many clinicians do not fully understand the complexity of CDI and its treatment, specifically how the use of broad-spectrum antibiotics can increase the risk of CDI and its recurrence. Incorporating these latest evidence-based guidelines into practice requires the attention and effort of the entire interprofessional team, including those responsible for antibiotic stewardship.
Learners will take away strategies to develop interprofessional, cost-effective treatment plans that optimize therapy and provide rational anti-CDI recurrence treatment.
This 1.5-hour virtual Midday Symposium, Applying the Guidelines on Recurrent Clostridioides difficile Infection in Special Patient Populations takes place on Monday, Dec. 6 from 1 to 2:30 p.m. ET, and is accredited for both continuing medical and pharmacy education. Register now at www.ashpadvantage.com/cdiffupdate and explore the full initiative which includes podcasts, live and enduring webinars, and faculty commentaries.
This activity is provided by ASHP and supported by an educational grant from Merck.