---
Top 15 Tips for Shining Brightly at the Midyear Meeting
---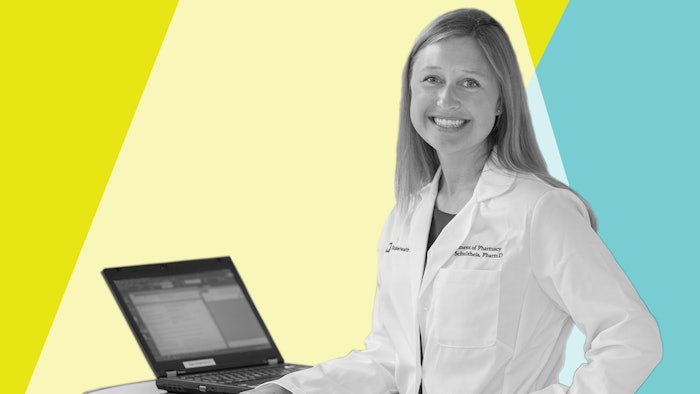 Follow these tips to get the most out of this year's virtual Midyear Clinical Meeting & Exhibition, and enjoy all of the energy and excitement of the world's largest gathering of pharmacy professionals. Register now midyear.ashp.org.
1.    Visit the online schedule to find the sessions you want to attend and plan your schedule for the week.
2.     Test all of your technology for remote meeting participation and have a backup plan so you don't miss out on important live sessions and events (most sessions are recorded for on-demand viewing).
3.     Block off your time and organize your workspace before the meeting so you can give your full attention to each session.
4.     Watch for an email a few days before the Midyear meeting with details on how to log into the platform.
5.     Use Chrome or Firefox on a desktop or laptop computer to view meeting sessions, and disconnect from your VPN.
6.     Follow ASHP on Twitter, Instagram, Facebook, and LinkedIn for updates and news during the meeting, contests, and more. Don't forget to use the official Midyear hashtag (#ASHP21) in your own posts to connect with ASHP and fellow attendees.
7.     Use the Q&A feature in live sessions to engage with the presenters.
8.     Leave time in your schedule to attend virtual poster sessions and chat with poster authors during their live sessions.
9.     Visit the innovative virtual Exhibit Hall Dec. 6-8 and chat online with exhibitors when the hall is open.
10.  Check out the ASHP Pavilion, where you can learn about new and exciting ASHP products, programs, and services.
11.  Take a break between sessions to walk, stretch, and reenergize. Visit the Playroom for brain breaks, fun videos, puzzles, trivia, relaxation tips, and more!
12.  Check out ASHP TV and Midyear Daily News throughout the meeting to watch interviews and human interest features and read in-depth coverage of sessions, awards, and special events.
13.  Network with colleagues, friends, and industry professionals! Invite other attendees to chat through your profile page, and make time for the many roundtable discussions available during the week.
14.  Job hunting as a student pharmacist, resident, or pharmacy technician? After registering for the Midyear meeting, sign up for a CareerPharm account and register for Personnel Placement Service.
15.  Looking for a residency program? Do your research at the Residency Showcase Program Listing, and have your questions ready in advance of your virtual meeting with each program.