---
ASHP Board of Directors Awards
---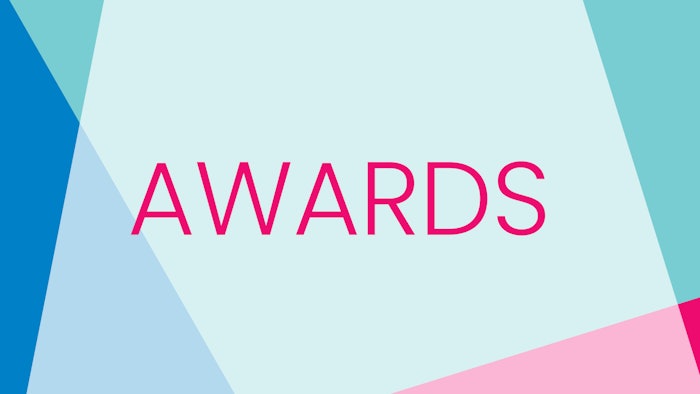 Award of Honor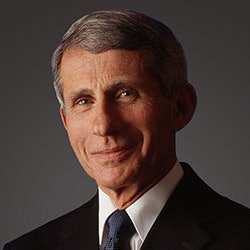 The ASHP Board of Directors' Award of Honor recognizes individuals outside the pharmacy discipline who have made extraordinary national or worldwide contributions to the health field. The 2021 Award of Honor recipient is Anthony S. Fauci, M.D., Director of the National Institute of Allergy and Infectious Diseases (NIAID) in Bethesda.
Dr. Fauci is an internationally acclaimed research leader and scientist whose work has improved health and healthcare in the United States and globally. He is an advocate for the engagement of pharmacists in critical public health initiatives, including on COVID-19 rapid response teams, and champions their role in the successful and equitable distribution of COVID-19 vaccines.
Distinguished Leadership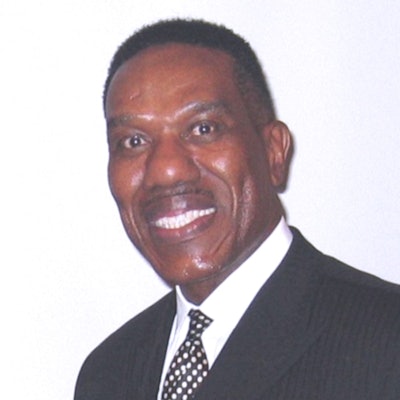 The ASHP Board of Directors' Distinguished Leadership Award recognizes contributions to excellence in pharmacy practice leadership in acute and ambulatory care settings. The 2021 Distinguished Leadership Award recipients are John E. Clark, Pharm.D., M.S., FASHP, Director of Diversity, Equity, and Inclusion and Assistant Professor in the Department of Pharmacotherapeutics and Clinical Research at the University of South Florida Health Taneja College of Pharmacy in Tampa and M. Lynn Crismon, Pharm.D., FCCP, DABCP, BCPP, Behrens Centennial Professor in the College of Pharmacy and Professor in the Department of Psychiatry, Dell Medical School at the University of Texas at Austin.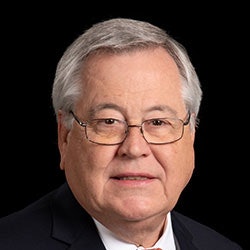 Dr. Clark is a long-standing champion for racial equity in healthcare and a vocal advocate for the creation of culturally competent systems of care. His contributions to ASHP and the profession have elevated pharmacy practice in countless ways, including identifying best practices to meet the unique needs of vulnerable patient groups, expanding healthcare access to the medically underserved, and enhancing ethnic and cultural diversity in the pharmacy workforce.
Dr. Crismon is a nationally esteemed and prolific pharmacy scholar, educator, and leader with more than 45 years of practice and research experience related to the development and evaluation of strategies to improve psychiatric pharmacotherapy and health outcomes of adults and children with severe mental disorders.
Donald E. Francke Medal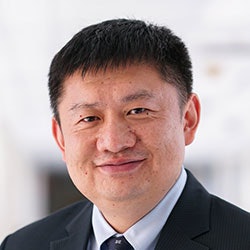 The ASHP Board of Directors' Donald E. Francke Medal honors pharmacists who have made significant international contributions to advance pharmacy practice. The 2021 medalist is Lijian "Leo" Cai, Pharm.D., Chief Pharmacy Officer at Roswell Park Comprehensive Cancer Center in Buffalo.
Dr. Cai is a highly respected and accomplished leader in international pharmacy. His steadfast commitment to shepherding advancements in pharmacy education, training, and practice have led to lasting improvements in the United States and China, particularly in the areas of medication safety, residency training, and patient-centered pharmacy services.
Pharmacy Champion Award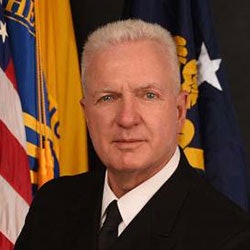 The ASHP Board of Directors' Pharmacy Champion Award recognizes leadership in advocacy and public policy that contributes to significant improvements in patient care, drug safety, medication-use outcomes, and advances the vital roles pharmacists play as patient care providers. The inaugural recipients of the Pharmacy Champion Award are the coalition of New Mexico pharmacy professionals involved in the passage of H.B. 42, Pharmaceutical Services Reimbursement Parity and ADM Brett P. Giroir, M.D., 16th Assistant Secretary for Health at the U.S. Department of Health and Human Services.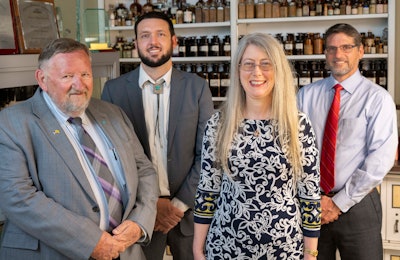 Representatives of the New Mexico Society of Health-System Pharmacists, the New Mexico Pharmacists Association, and the University of New Mexico College of Pharmacy forged a coalition to secure passage of legislation that allows pharmacist clinicians and pharmacists with independent prescriptive authority to be reimbursed by Medicaid and commercial insurance plans for primary care and specialty care services with parity to physicians. This group of dedicated pharmacy leaders executed a concerted, highly organized, and effective effort to improve patient access to primary care and add to the growing list of states expanding patient access to pharmacists' services.
ADM Giroir played a significant role in facilitating efforts to expand the authority of pharmacists across all practice settings. His ongoing support of pharmacists as medication experts and critical members of inteprofessional healthcare teams served as a catalyst for impactful, profession-wide change and advancement.
Pharmacy Technician Excellence Award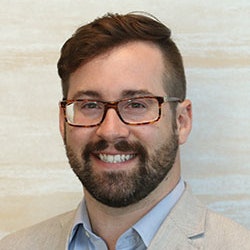 The ASHP Board of Directors' Pharmacy Technician Excellence Award recognizes contributions to excellence in the role of pharmacy technicians, advancement of the pharmacy technician workforce, and advancement of pharmacy practice. The inaugural recipients of the Pharmacy Technician Excellence Award are Glen J. Gard, CPhT-Adv, CSPT, Director of Sterile Compounding Compliance at Option Care Health in Chicago and Matthew A. Rewald, CPhT, Pharmacy Technician Program Director and Assistant Professor of Pharmacy at the Mayo Clinic College of Medicine and Science and Pharmacy Technician Education Coordinator at the Mayo Clinic in Rochester, Minn.
Mr. Gard is a nationally recognized expert in sterile compounding and a champion for the advancement of pharmacy technician roles. He is responsible for innovative and progressive technician development programs that have enhanced professionalization of pharmacy technicians and elevated the pharmacy technician workforce through his work with ASHP, the Pharmacy Technician Certification Board, and others.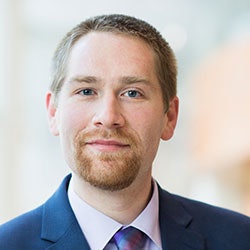 Mr. Rewald is a respected pharmacy technician, educator, and leader with an exceptional record of spearheading the development of nationally accredited pharmacy technician education and training programs. His innovative vision and unyielding commitment to training the pharmacy technician workforce continues to elevate the role of pharmacy technicians and advance the pharmacy profession.
ASHP-ABHP Joint Leadership Award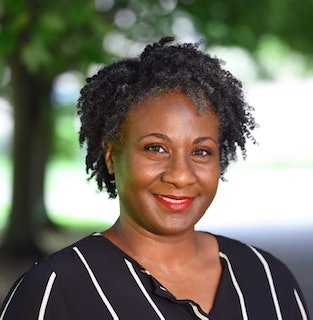 The ASHP-ABHP (Association of Black Health-System Pharmacists) Joint Leadership Award recognizes individuals who have demonstrated exceptional leadership in efforts to reduce racial and ethnic disparities in healthcare. The 2021 recipient of the Joint Leadership Award is Manouchkathe Cassagnol, Pharm.D., BCPS, BCCP, FACC, FAHA, Clinical Professor in the Department of Clinical Health Professions, Assistant Dean of Community Engagement, Equity, and Belonging in the College of Pharmacy and Health Sciences, and Executive Director of the Academic Center for Equity and Inclusion at St. John's University in Queens.
Dr. Cassagnol is a highly respected educator and practitioner with a passion for integrating critical social justice into learning and practice to foster a more culturally competent workforce and ensure the provision of culturally responsive patient care. Through inclusive teaching and institutional infrastructure building, she is working to transform pharmacy practice and establish a more equitable and inclusive healthcare landscape.