---
ASHPOfficial Podcasts to Explore After the Midyear Clinical Meeting & Exhibition
---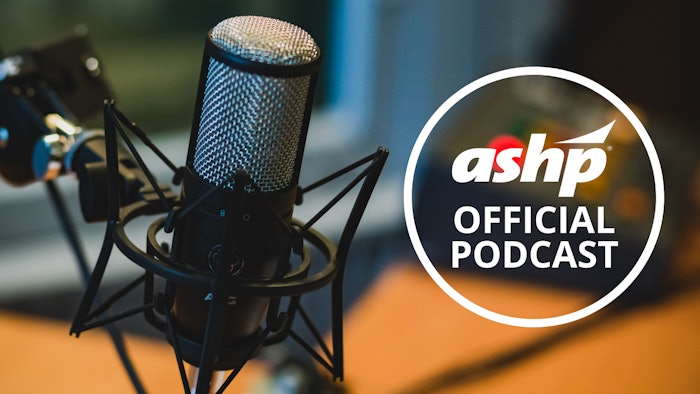 Much like the Midyear Clinical Meeting & Exhibition, the ASHPOfficial Podcast is full of content relevant to a variety of interests and practice areas. Many of ASHPOfficial's recent episodes align well with sessions and presentations from this year's Midyear; take a look at our list below to continue your learning even after you leave Las Vegas.
For those who enjoyed Pharmacy Technicians Find Rewarding Careers and Helpful Resources from ASHP, Designing a Pharmacy Technician Career Ladder Focused on Advanced Roles, and other sessions for pharmacy technicians, ASHPOfficial has an entire category for technicians, accessible here. Recent episodes include "Level Up Your Ambulatory Care Practice: Why Technicians are Game Changers" and "Leveraging Pharmacy Technician Training Programs to Increase Recruitment Pool – Johns Hopkins Hospital."
If you enjoyed our Midyear sessions on diversity, equity, and inclusion, ASHPOfficial's Insights category has episodes exploring a variety of topics. Recent episodes include "Serving The Underserved: Exploring Your Resources," "Caring for Transgender People: Insight and Points of Controversy in Medication Therapy," and "The All-In Approach to Improving Diversity and Inclusion Within Pharmacy Practice." This category is also where you'll find episodes for specific observances, such as Pride Month, Hispanic Heritage Month, and more.
ASHPOfficial is full of resources for students, residents, and new practitioners. These episodes cover a variety of topics and are helpful to those just beginning a career in pharmacy. Recent episodes include "Establishing a Support System During Pharmacy School – Advice for Current Students," "Establishing Professional Identity as a New Practitioner," and "How to Find Your Best Fit for Residency: A Student Perspective." Additionally, there are several ASHPOfficial episodes dedicated to resident and new practitioner well-being, which can be found here.
ASHPOfficial episodes aren't just limited to these categories – they explore all aspects of the study and practice of pharmacy. Other recent episodes include "Monkeypox and What You Need to Know," I Am Not Comfortable With That! Treatment of Pain in Palliative Care," and "Climbing the Leadership Ladder, from Practice to Academia, and Beyond."
ASHPOfficial releases new episodes almost daily. To browse our complete library of podcasts, click here.