---
Lee Health Implements PAI 2030 Recommendations to Bolster Pharmacy Technician Training Program
The southwestern Florida-based company saw a need in its area and took action.
---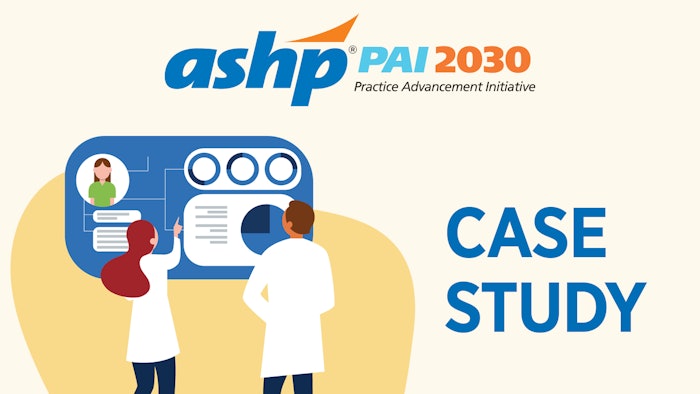 When the only school in southwest Florida that trained pharmacy technicians closed down a few years ago, pharmacy leaders at Lee Health were concerned. To address this void as well as an ongoing shortage of pharmacy technicians in the area, they planned and launched their own ASHP/Accreditation Council for Pharmacy Education (ACPE)-accredited education and training program for pharmacy technicians in 2017.
Advancing technician roles
A case study about the program is featured on ASHP's Practice Advancement Initiative (PAI) 2030 website. PAI 2030 includes tools and resources aimed at advancing pharmacy practice through the next decade. "[PAI 2030] is a great starting point to help organizations identify gaps and develop action plans in order to achieve many practice advancement initiatives such as expanding pharmacy technician roles, education and training while promoting optimal, safe and effective medication use," said Lee Health pharmacy director Yanela Lozano, Pharm.D., M.B.A.
To get started, Dr. Lozano and her colleagues gathered data on the turnover of pharmacy technicians in their system, put together a plan for what a health system-run training program would look like, and presented it to the C-suite. "They liked that we were hoping to expand and provide additional pharmacy technicians for our own hospitals," Dr. Lozano said.
Next, they hired Amanda Teckenbrock, C.Ph.T., R.Ph.T., to be the pharmacy technician program coordinator to build the curriculum and get the classes started. Teckenbrock and other department heads who hire pharmacy technicians screen and meet all candidates face to face. In addition, applicants complete math and English proficiency assessments and undergo criminal background checks and drug screenings.
Rigorous tech training program
Having a robust ASHP/ACPE-accredited technician education and training program is another organization focus recommended by PAI 2030, noted Dr. Lozano. The pharmacy technician training is a 21-week program, which meets 5 p.m. to 9 p.m. weekdays, is designed so that pharmacy technicians learn in a classroom environment, practice through simulated labs, and work in patient-centered pharmacies to improve knowledge and skills in various pharmacy areas. The goal is to prepare future pharmacy technicians by promoting confidence, leadership, and professional skills to optimize patient outcomes through interdisciplinary medication management.
Career development opportunities
PAI 2030 also recommends that organizations foster professional career development opportunities for pharmacy technicians. Dr. Lozano and Teckenbrock helped develop a system pharmacy leadership workgroup, a pharmacy technician career ladder program to recognize and retain skilled pharmacy technicians, provide leadership advancement opportunities, and improve employee engagement and satisfaction.
As an added incentive, the team also created a Pro Re Nata job description to offer jobs to promising pharmacy technician students even before graduation based on department-specific staffing needs.
"It motivates the students because they know that they have that opportunity," Teckenbrock said. "They know they're on an extended job interview while they're doing their extra hours, and it encourages them to work harder for it."