---
Big Changes Coming for Compounding and Hazardous Drug Safety
The United States Pharmacopia has published the first changes to two compounding chapters in several years.
---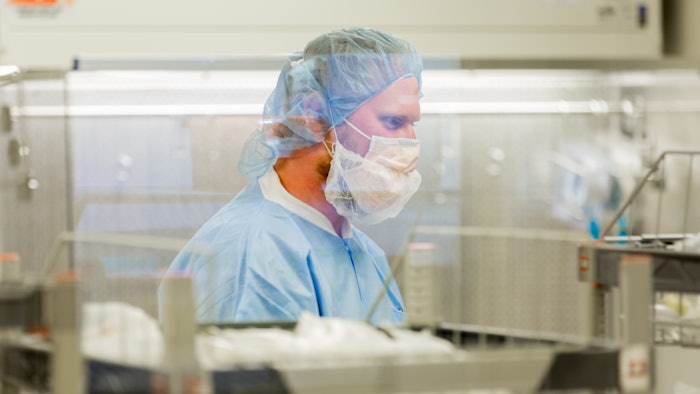 The United States Pharmacopeia (USP) published final revisions to general chapters <795> (Pharmaceutical Compounding–Nonsterile Preparations) and <797> (Pharmaceutical Compounding–Sterile Preparations) this fall. When the chapters become official, they will be the first major changes to the compounding chapters since 2014 and 2008, respectively.
The revised chapters are reorganized into a more logical flow. Chapter <795> updates requirements for nonsterile compounding, including substantial updates to facilities and equipment used in the process of making nonsterile preparations. Chapter <797> no longer includes low-, medium-, and high-risk categories for compounding and instead uses categories 1, 2, and 3 preparations. There are also updated requirements for personnel competency assessment and environmental sampling.
Previous revisions to both <795> and <797> were appealed in 2019 and remanded in 2020. In response to the appeals, the USP Compounding Expert Committee engaged stakeholders further on the topic of beyond-use dates. The stakeholder input was considered during further revisions to the chapters, which were published as drafts in 2021. After receiving further input during a public comment period, the expert committee finished the revisions earlier this year.
The updated chapters also represent an important change to hazardous drug handling: when they become official, USP General Chapter <800> Hazardous Drugs–Handling in Healthcare Settings becomes compendially applicable and enforceable. Chapter <800> became official Dec. 1, 2019. However, without a link to a currently official chapter, <800> remained informational and not enforceable.
As USP General Chapter <800> becomes enforceable, the National Institute of Occupational Safety and Health (NIOSH) List of Hazardous Drugs in Healthcare Settings becomes an integral part of an organization's compounding program. The NIOSH hazardous drug list has gone through several draft revisions in recent years, but as of Oct. 20, the most recent final list was from 2016. The 2020 draft revision to the NIOSH list included some promising updates that ASHP requested to make the list and USP General Chapter <800> more workable for members.
The updates to general chapters <795> and <797>, the role of the NIOSH list of hazardous drugs, and an update on Joint Commission expectations will be discussed during Midyear Clinical Meeting & Exhibition session 224-L07, Compounding Updates: NIOSH and USP Chapter Updates 2022, Sunday, Dec. 4 from 3:30 to 4:45 p.m. in Mandalay Bay L on level 2. USP Compounding Expert Committee member Kevin Hansen will review updates to the compounding chapters. ASHP Senior Director of Pharmacy Practice and Quality Michael Ganio will share updates related to the NIOSH list and the role in USP chapter <800>. Robert Campbell, director of standards interpretation and medication management at The Joint Commission, will discuss the accrediting organization's expectations for enforcing the new standards.