---
Experts Discuss Insights on Parenteral Nutrition Safety
ILE's can provide a good source of energy and fatty acids, but appropriate dosing is key.
---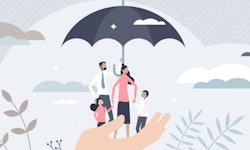 Injectable Lipid emulsions (ILEs) are complex formulations that provide a source of energy and fatty acids for parenteral nutrition (PN) therapy. In this educational activity, expert faculty Angela L. Bingham and Phil Ayers will review the appropriate dosing of ILEs and prevention of essential fatty acid deficiency. Guidelines and recommendations on ILE safety, PN compatibility, and safe transitions of care for patients receiving PN will be evaluated. Strategies for applying these guidelines and recommendations that lead to improved patient outcomes will also be outlined.
Join us Monday, Dec. 5, from 11:30 a.m. to 1 p.m., for the Midday Symposium Parenteral Nutrition: Promoting an Umbrella of Safety, in room Islander F, lower level, Mandalay Bay North Convention Center, and earn 1.5 hours of CE credit. If you have colleagues at home who may be interested in this topic, let them know that this Midday Symposium will be broadcast as a live webinar for CE.
This activity is provided by ASHP and supported by an educational grant from Fresenius Kabi USA, LLC.