---
Experts Discuss Cost-Effectiveness Considerations for Ready-to-Administer IV Push Products
Costs, outside challenges present complications to IV medication processes.
---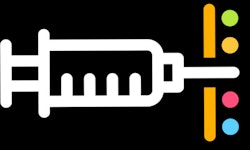 Patient safety is always a primary concern. But outside factors, including additional stress caused by COVID-19 and preventing the diversion of controlled substances, have added challenges to IV medication processes. Complicating matters is that the true costs of safe IV drug delivery systems are unknown and extend well beyond the cost of acquiring these technologies. This educational activity covers peer-reviewed literature relating to the selection and use of manufacturer-prepared ready-to-administer and traditional vial products, considering safety, waste, and workforce issues. The activity also reviews the importance of incorporating cost-effectiveness data into purchasing decisions while improving care, reducing diversion, enhancing patient safety, and maximizing resources.
Join us Tuesday, Dec. 6, from 11:30 a.m. to 1 p.m., for the Midday Symposium Adding It All Up: Cost-Effectiveness Considerations for Ready-to-Administer I.V. Push Products, in room Islander F, lower level, Mandalay Bay North Convention Center, and earn 1.5 hours of CE credit. If you have colleagues at home who may be interested in this topic, let them know that this Midday Symposium will be broadcast as a live webinar for CE.
This activity is provided by ASHP and supported by an educational grant from Fresenius Kabi USA, LLC.