---
Experts Share Strategies on Prevention and Treatment of COVID-19 in the Immunocompromised
COVID-19 is especially dangerous to those whose immune systems are compromised, so get the latest on new variants and new strategies to reach the target population.
---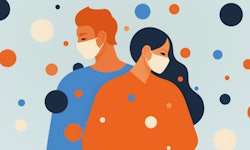 COVID-19 continues to pose a significant health risk, especially to those who cannot receive or do not respond to vaccination. As new variants emerge and data become available, it is important for pharmacists to stay abreast of the changing situation. Join us for our 1.5-hour Midday Symposium, Evolving Considerations for Prevention and Management of COVID 19 — Let's Not Forget the Immunocompromised Patient! on Monday, Dec. 5, from 11:30 a.m. to 1 p.m.
Get expert guidance on optimizing the treatment and prevention of COVID-19 in the immunocompromised, and learn strategies for reaching the target population from Michael Ganio, senior director of pharmacy practice and quality for ASHP; Katherine Yang, infectious diseases clinical pharmacist at the University of California at San Francisco; Monica Mahoney, infectious diseases clinical pharmacist at Beth Israel Deaconess in Boston, Massachusetts; and Sarah Parsons, pediatric infectious diseases pharmacist at the Children's Hospital of the King's Daughters. This activity is provided by ASHP and supported by an educational grant from AstraZeneca.