---
Town Hall Spotlights New Center of Excellence Certification
COE certification recognizes excellence and demonstrates the value of pharmacy services.
---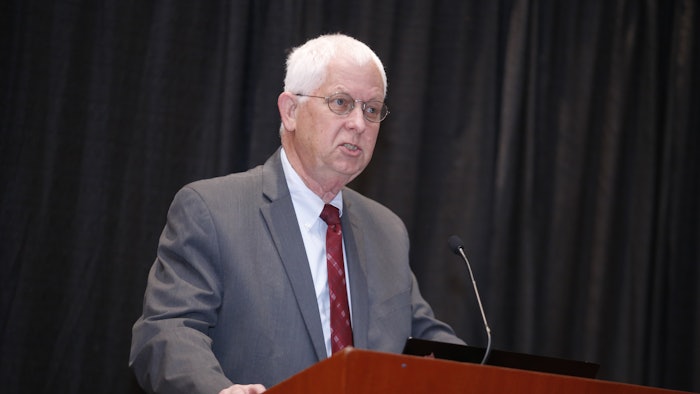 Pharmacy leaders who are engaged in or have completed ASHP's new Certified Center of Excellence™ (COE) program touted the many benefits certification brings to health systems and shared details of their experiences during ASHP Certification as a Center of Excellence in Medication-Use Safety and Pharmacy Practice Program Town Hall, a Sunday session at this year's Midyear Clinical Meeting & Exhibition.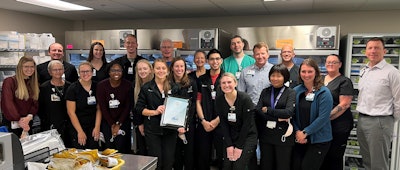 The program builds on ASHP's extensive accreditation experience in the United States and abroad, creating a rigorous certification process that recognizes and differentiates high-performing hospital and health-system pharmacy departments.
David Warner, ASHP senior director of consulting and practice development, said the COE review "encompasses every element of pharmacy practice."
"This is not shallow water; this is deep water stuff," he said.
The COE standard's three primary areas of focus are placement of the pharmacy department within the health system, the pharmacy department and services it provides, and the health-system processes supporting safe medication use and pharmacy practice.
Charles Daniels, chief pharmacy officer and associate dean and clinical professor at UC San Diego, said his organization was "all in" when he told his C-suite there's a new standard that would advance pharmacy services and "allow us to get some outside review."
"We want to be as good or better than anybody else in the country," Daniels said. "This was one step along the way for us to learn."
Daniels said the certification required senior pharmacy department engagement, supportive executive leadership, and a willingness to do the hard work needed to complete the review.
UC San Diego's work paid off, earning the organization the first COE certification in the nation. "It is amazing to see how engaged the staff were to receive the recognition plaque" Daniels added. "The staff held it like it was a Super Bowl trophy."
Nearly 600 standard elements are evaluated during COE reviews, said Lynnae Mahaney, ASHP senior director of pharmacy accreditation. The certification process includes an extensive document review followed by an onsite survey.
Myriad documents, including organization charts, process maps, data and self-audits, and policy and procedure documents are required, said Steve Stoner, lead ASHP certification surveyor.  This written information enables the surveyors to determine survey readiness.
Mark Woods, clinical coordinator and postgraduate year 1 pharmacy residency program director at St. Luke's Hospital in Kansas City, Missouri, said one reason his team pursued the certification was to differentiate St. Luke's in the marketplace as a high-quality organization. "I can tell you that our CFO and CEO are both nurses, and the linkage to Magnet designation was very powerful for us." The COE designation in hospital pharmacy is similar to the Magnet designation that recognizes nursing excellence.
"Going through this COE process strengthened an already really good relationship with our senior administration," Woods added. "The organization has taken on a lot of pride as a result of this achievement."
Kate Farthing, pharmacy manager at Legacy Salmon Creek Medical Center in Portland, Oregon, said her organization has worked to "develop a culture where the entire facility knows pharmacy, supports pharmacy, and was super excited about the opportunity to apply for the certification."
"It is a great opportunity for us to show who we are and to rise to the occasion," Farthing said. 
"The survey enhanced the pride across the department," said Denise Scarpelli, vice president and chief pharmacy officer at the University of Chicago Medicine. "It lifted the team and gave them the boost that I think everyone really needs."
To learn more about the certification, visit https://www.ashp.org/COE.