---
Telehealth Is the Future of Clinical Pharmacy Practice
A comprehensive model can bring pharmacists closer to the patients they treat and the teams they serve.
---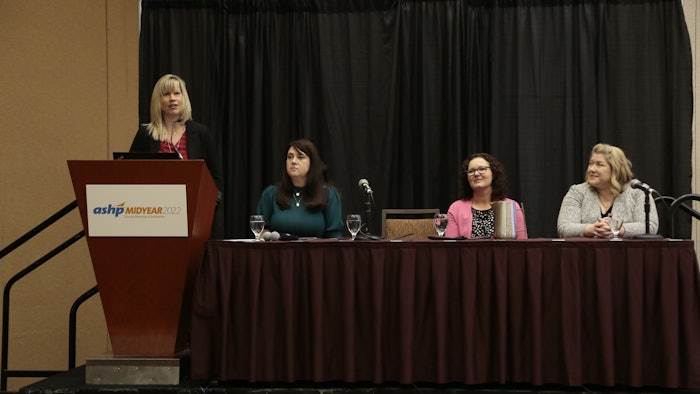 The COVID-19 pandemic amplified opportunities for telehealth, and many healthcare organizations implemented new services in response. But how many of those telehealth models were truly comprehensive and integrated?
The Future of Clinical Pharmacy Practice: Leveraging an Integrated Telehealth Team-Based Model, presented Dec. 7 at the Midyear Clinical Meeting & Exhibition, challenged pharmacy leaders to think proactively and creatively about how to use telehealth now and in the years to come.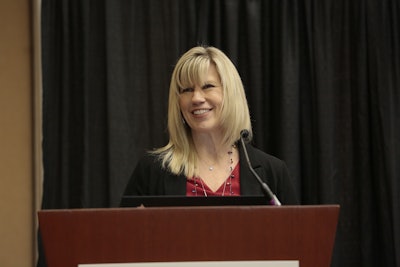 Telehealth has the potential to enhance the accessibility, capacity, quality, and experience of patient care. And in the face of workforce shortages and other challenges, "we really need to leverage the opportunities telehealth has to bring clinicians, to bring the entire team together," said Julie A. Groppi, assistant chief consultant for clinical pharmacy practice and policy for the U.S. Department of Veterans Affairs (VA).
As a case study, Groppi and her colleagues described the VA's innovative hub-and-spoke telehealth model for primary care, mental health, and specialty care. The Clinical Resource Hubs were developed in response to the VA MISSION Act of 2018 and employ about 170 virtual clinical pharmacist practitioners, complementing veterans' in-person care. One pharmacist might support primary care teams at three different VA medical centers, while another may consult with multiple cardiology departments.
"This is a really great model because the pharmacist is not practicing in a silo. They are part of an integrated team," said Addison Ragan, pharmacy program manager for the VA National Clinical Resource Hub.
The hubs extend the VA's reach into rural areas that historically have had less access to healthcare. Of the more than 9 million veterans served by the VA system, 7.5 million live in rural or highly rural areas, Ragan stated.
With this hub-and-spoke model, the VA has seen improved patient wait times — and higher job satisfaction for the pharmacists. The hubs also help fill critical staffing gaps. "The medical centers [and outpatient sites] really appreciate that this virtual group can quickly and nimbly come in and help support the care of veterans," Ragan shared.
Kristina L. Butler offered a glimpse into a different telehealth model in use at Providence St. Joseph Health, where she is manager of primary care clinical pharmacy services for the Oregon region. Butler explained that nearly all Providence healthcare professionals provide in-person, virtual, and hybrid care. The collaborative model has been in effect for primary care pharmacy in her region for 25 years, she said, and they are beginning to explore expansion into specialty areas.
Butler presented an example of a patient who is diagnosed with hypertension during a routine primary care visit. Before his next follow-up visit, the patient may be referred to a pharmacist for a virtual consultation and given a device to monitor the condition at home.
The presenters concluded with practical strategies for pharmacy leaders looking to implement a telehealth model at their organization:
Identify where telehealth has the greatest opportunity to fill gaps and resolve inefficiencies in care.
Establish or upgrade infrastructure for the chosen telehealth modalities (telephone, video to clinic, video to home/mobile).
Get executive leadership, frontline staff, and other stakeholders on board. "These telehealth teams only really work if they have frequent and consistent touches with the stakeholders. … Otherwise, out of sight, out of mind," said Ragan.
Consult with state boards of pharmacy about licensure requirements, as telehealth may cross state lines.
Confirm billing and other financial policies specific to the organization.
Clarify roles and workflows, including the patient referral process within the health system.
Institute care coordination agreements with other disciplines so it's clear who's doing what.
Train pharmacists in the nuances of delivering telehealth services and set expectations for professionalism.
Consider the space that will be used to deliver telehealth services, so they are private and free of distractions.
Implement detailed appointment reminders so patients know where and how to show up.
Develop clear protocols for responding to emergencies that occur during telehealth appointments.
Hold regular team check-ins. "We can't say enough about how incredibly important it is to still be able to collaborate with your teams" in the virtual environment, said Tera D. Moore, national program manager of clinical practice integration and model advancement at the VA.
Have a backup plan if a patient is unable to access broadband or WiFi service at home. Video is preferable, but "sometimes you just have to go back to the telephone," Ragan said.
Practitioners should be prepared to evolve alongside the rapidly growing field of telehealth.
"Circle back, because what you're doing now is going to change … next year, the year after that, or 10 years from now. Constantly evaluate where you are and where you want to go [with connected care], and keep that vision in mind to ensure your success over time," said Groppi.
Learn more on this topic from ASHP's newly formed Section of Digital and Telehealth Practitioners.