---
Improvements in COVID-19 Diagnostics Offer New Choices
PCR is still king, but other options have their place.
---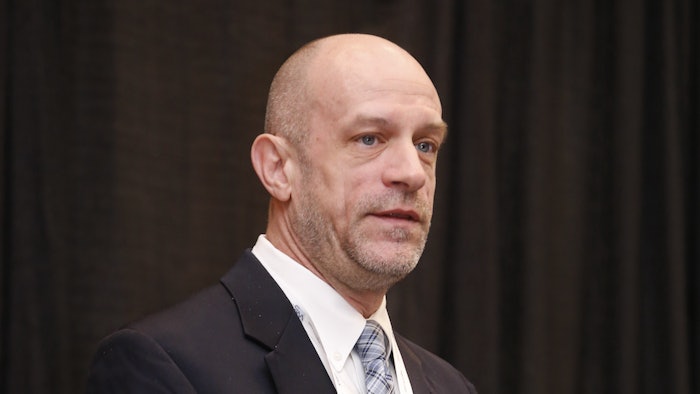 Reverse-transcriptase polymerase chain reaction (RT-PCR) testing remains the gold standard for COVID-19 diagnosis, and clinicians have new options for using the technology — including respiratory pathogen multiplex panels that can test for SARS-CoV-2 alongside other organisms.
Sorting out these and other test options was the topic of the Dec. 7 session The Invisible Giant Amongst Us: Genetic Tests Used in the Early Identification of Respiratory Pathogens — COVID-19 and Beyond at the Midyear Clinical Meeting & Exhibition in Las Vegas, Nevada.
"No test is perfect," said session presenter Edward Grace, clinical pharmacist specializing in infectious diseases for Sovereign Medical Consulting in Fort Wayne, Indiana.
Grace walked session attendees through the benefits of multiplex respiratory panels. He said they require less labor and have a faster turnaround time than individual RT-PCR tests.
Multiplex-PCR testing is also highly sensitive. Grace said the tests can identify organisms that cause infections in the upper and lower respiratory tract with greater than 97% accuracy.
The panels have clinical benefits, too.
"It's not just being able to identify organisms with respiratory infections, but also to identify some of the resistant genes that are present so ... we can tailor the antibiotics right from the get-go without waiting three to five days until we get the results from a traditional culture," Grace said.
Drawbacks of the panels include their cost and limitations on what organisms are included in the test.
"You can't really call a company to have them add this organism to the panel. So what you have is what you get," Grace said.
Another potential drawback of multiplex testing is that it may encourage clinicians to order unnecessary antimicrobials when a patient's respiratory tract is colonized with a pathogen — leading to a positive test result — but no active infection is present.
Because bacterial infection of the respiratory tract often occurs secondary to COVID-19 in hospitalized patients, multiplex panels may help simplify the diagnosis of both infections.
But in many cases, traditional RT-PCR-based or antigen tests remain solid but not interchangeable options for diagnosing COVID-19.
Grace and Christopher Farrell, professor of pharmacy at Presbyterian College in Clinton, South Carolina, illustrated this point with a patient case involving a woman whose grandchild tested positive for COVID-19 a day after her grandmother's visit. The grandmother immediately performed a COVID-19 antigen test, which was negative, and asked her pharmacist if it was safe to attend a volunteer shift at her hospital's pediatric oncology ward.
Farrell said the antigen test "is really good if the person has a lot of the virus in them" but isn't sensitive enough to diagnose low-level infection.
The case patient, if infected, was unlikely to have a positive result to the antigen test so soon after exposure. Farrell said her best options are to retest with a PCR-based test before resuming volunteer work with the vulnerable children — or presume she is infected and quarantine herself for the recommended time.
"You have to be really careful and use your best judgment," Farrell said.
He noted that PCR-based tests detect viral fragments, so a person who has recovered and no longer has live virus circulating can still test positive. That can result in unnecessarily long quarantine periods and time off work. But a confirmatory COVID-19 antigen test would return a negative result in this scenario.
Farrell also reviewed the options for COVID-19 sample collection, including saliva testing and nasopharyngeal, oropharyngeal, mid-turbinate, and anterior nares swabbing.
Studies show that PCR-based tests using saliva and nasal-area samples are equally sensitive. Farrell said choosing between these options "really comes down to cost and training and consistency."
"With the nasopharyngeal, it's making sure that you're able to get up and get a good sample of where the virus is really infecting the nasal passage. And it's going to vary on who's doing it," he said. "With the saliva, you really don't have to have the training ... and it's a little bit cheaper than the nasopharyngeal."
Session attendees indicated that the cost of diagnostic testing is an issue in their practice. One participant raised the concept of diagnostic stewardship that defines criteria to determine when it's appropriate to order a respiratory panel.
Grace said he was unaware of any such programs, but he said diagnostic stewardship could conceivably be a component of antimicrobial stewardship programs.
"Given the cost issues with reimbursement [for diagnostic testing], there's going to need to be some sort of control on it," he predicted.