---
CDC Puts New Focus on Antimicrobial Stewardship
Learn which stewardship approaches work best.
---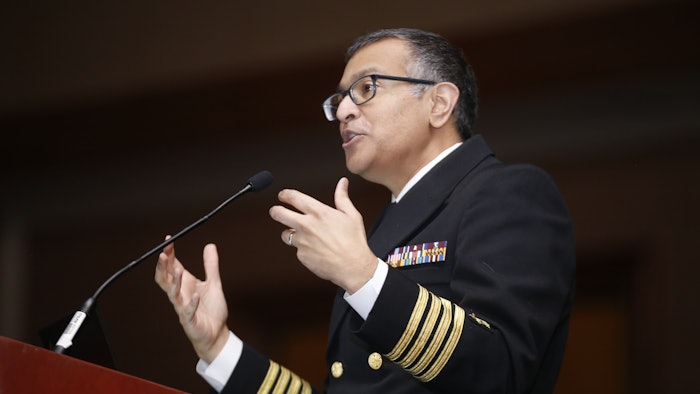 Now that about 95% of U.S. hospitals have implemented antimicrobial stewardship programs that meet core elements from the Centers for Disease Control and Prevention (CDC), it's time to shift resources to the most effective stewardship strategies, says CDC medical epidemiologist Arjun Srinivasan.
"Not all stewardship approaches are created equal," said Srinivasan, the featured speaker at the Monday educational session CDC Update on Antimicrobial Stewardship — 2022 at the Midyear Clinical Meeting & Exhibition in Las Vegas, Nevada.
He said CDC is promoting specific practices that should be prioritized for implementation.
"We have been working with the stewardship community, with lots of experts, to try and identify what should we be pointing people to if they're ready to take their next step with their stewardship program," he said.
One of CDC's top priority approaches is to formalize antimicrobial stewardship responsibilities for hospital staff.
"We would like to see antibiotic stewardship specifically in someone's job description," Srinivasan explained. "That is the way to make sure that people have dedicated time to do that job."
Ideally, he said, pharmacists and physicians would have stewardship duties embedded in their job descriptions. That aligns with another CDC priority approach for antimicrobial stewardship implementation — the creation of programs with a pharmacist and a physician who are jointly accountable for stewardship outcomes.
"About 60-plus percent of stewardship programs in the country are already co-led by a physician and a pharmacist," Srinivasan said. "That is the most effective model, so we want people to implement that."
Other approaches to prioritize include requiring stewardship-focused pharmacists, physicians, or both to complete postgraduate training or residencies in infectious diseases and ensuring that clinicians have ready access to the institution's stewardship guidelines.
Srinivasan said two of the strongest evidence-based stewardship strategies are the use of prior authorization before specific antimicrobials are ordered and the implementation of prospective audit-and-feedback programs.
"Prospective audit and feedback is actually a little bit better than prior authorization and is generally better accepted by providers," he said. "They prefer to get feedback on their antibiotic selections rather than having to get permission in order to use an agent up front. But both of these strategies are highly effective, and we want people to focus on implementing one or both of them."
The final stewardship priorities identified by CDC are to increase the amount of antimicrobial use data hospitals report to the National Healthcare Safety Network — and to ensure hospitals regularly report antimicrobial use data back to their prescribers.
"They need to know how they are doing with their antibiotic use," he said.
Returning to the issue of reporting antimicrobial use data to NHSN, Srinivasan said this will soon become a national requirement for hospitals that are reimbursed under the Centers for Medicare & Medicaid Services (CMS) hospital inpatient prospective payment program.
"CMS has issued a national reporting requirement for antimicrobial use and resistance to be reported into the National Healthcare Safety Network," Srinivasan said. He urged attendees to provide their expertise to their hospital's compliance staff to ensure that the reporting is correctly implemented before the 2024 deadline.
Srinivasan closed his remarks by thanking the audience for their support of antimicrobial stewardship.
"I so deeply appreciate all of the work that you do day after day," he said. "I have never met a more dedicated group of people than the pharmacists who run stewardship programs around the country."