---
A Diversion Response Team Can Lead to Increased Efficiencies in Diversion Prevention
A case study demonstrates the importance of a coordinated, organized response to controlled substance diversion issues.
---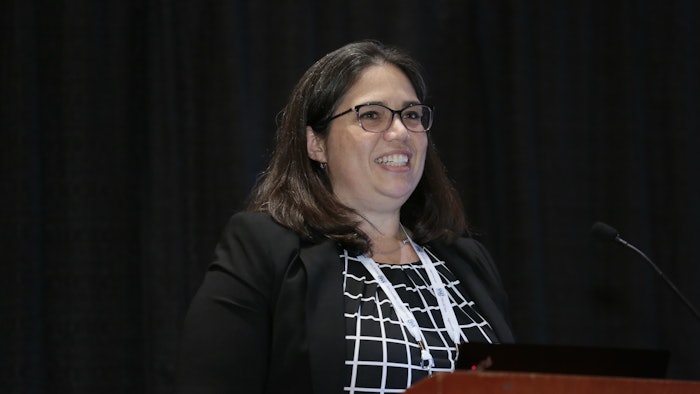 Controlled substance diversion is a serious issue that every health system has to deal with. Having a plan in place is a must, but equally as important is having a team in place to implement that plan.
In Sunday's session, Management Case Study: Establishing a Diversion Response Team, representatives from Harris Health System outlined how they built a Diversion Response Team from the ground up and how it has dramatically improved their responses to instances of controlled substance diversion.
Michael Nnadi, senior vice president and chief pharmacy and lab officer at Harris, said establishing a foundation was key to creating the program and complying with regulations.
"Part of that was for us to ensure that we have a solid foundation," he said. "A repeatable model, a sustainable model, and what I like to call perpetual regulatory readiness."
Harris first established an interdisciplinary controlled substance diversion prevention program committee named the Controlled Substance Oversight Committee (CSOC). This committee then created a Drug Diversion Response Team that would carry out the individual case investigations. That team includes the controlled substance program manager (in this case a nurse embedded in the Risk Management Department), a human resources representative, the pharmacy quality manager, and other members of the CSOC who are subject matter experts including pharmacy directors.
In addition, an infrastructure was created to support the team. This included an investigation algorithm, the creation of a guideline template to support the investigation, and a designated repository for evidence of completion of the investigation.
Ana Couriel, pharmacy quality manager at Harris, said that this standardization was the key to establishing the program.
"By standardizing it and having the diversion response team, you have a team that is experienced in doing this, knows the processes very well and is removed from the workspace," she said.
Having a guideline template in place was another critical aspect of the program, Couriel explained, because it supports the investigation algorithm in outlining the investigative process and who is responsible for what parts of it.
"We developed the guideline to support that algorithm because it's one thing to have this beautiful flowchart and policy and it's another when the rubber meets the road  and now you have actual human beings involved," she said.
One result, Couriel said, was that the process as a whole became more streamlined and investigations were able to be completed faster.
"We're always working to make that faster because once we initiate that process you're taking an individual out of the workflow," she said. "And we did meet some resistance on that, especially at the beginning."
But the biggest result was an increase to 96% compliance, with a corresponding increase in the number of cases being investigated. Couriel said she doesn't think that was due to a sudden surge of incidents, but rather due to an increased awareness of what the program was and who was responsible for it.
"Cases jumped because of the education piece," she said. "We did a lot of education throughout the departments, and we believe that people became more confident submitting for the team to do the investigation rather than feeling like they had to have it all put together first."