---
Join Fresenius Kabi to Shine a Light on Important Role of Pharmacists
Special fundraising activity supports the ASHP Foundation.
---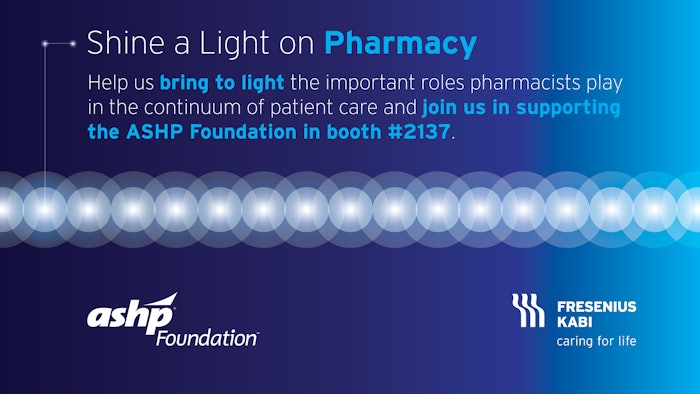 Visit Fresenius Kabi at booth #2137 to support the ASHP Foundation and "shine a light" on the important role pharmacists play in patient care.  Participate in the special fundraising activity and  Fresenius Kabi will make a $20 donation in your name to support the ASHP Foundation and help us reach our donation goal of $20,000!
Together, the ASHP Foundation and Fresenius Kabi foster excellence in pharmacy practice through education, research, and recognizing the efforts that drive innovation to improve patient care and medication safety.
"Fresenius Kabi has continued its commitment to pharmacy research and education through its on-going support of the ASHP Foundation," said ASHP Foundation Chief Executive Officer Steven A. Rubloff. "Their unwavering dedication to the Foundation and the future of pharmacy allows us to support the development of pharmacy leaders at all stages of their careers and to improve health outcomes for the patients that pharmacists serve through optimal, safe, and effective medication use."