---
Don't Miss a Midyear Moment with ASHP TV
See meeting highlights, interviews, clinical updates and more updated daily.
---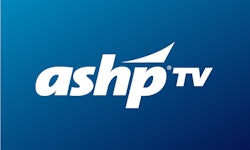 When more than 20,000 pharmacy professionals get together for the biggest pharmacy event of the year, you don't want to miss a moment!
You can rely on ASHP TV to keep you in the know and up to speed. ASHP TV captures important highlights from the Midyear Clinical Meeting & Exhibition including interviews with attendees, clinical updates, and our always popular, "Question of the Day" segment.
Be on the lookout for a special e-mail each evening of the Midyear with a link to that day's ASHP TV programming.
ASHP TV is produced by ASHP. Additional content can be found on ashptv.com and episodes can be viewed anytime—even after the meeting.