---
Exploring the ASHP Product Showcase and ASHP Store During Midyear
Grab your shopping bag and check out the latest products and services at the ASHP store and attend a book signing and meet and greet with authors and editors.
---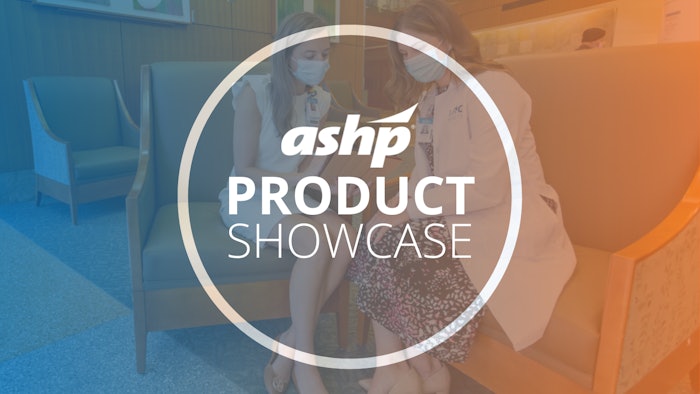 New and best-selling resources from the leader in pharmacy publishing await you at the ASHP Store. Browse the latest products and services and save 10% plus free shipping (domestic and international) when you order onsite at the ASHP Store this week.
Shop top titles including: 
New! AHFS® Drug Information 2023
New! ASHP® Injectable Drug Information™ 2023 Edition
New! Letters to a Young Pharmacist: Even More Sage Advice on Life & Career, 2nd Edition
Demystifying Opioid Conversion Calculations: A Guide for Effective Dosing, 2nd Edition
Get the Residency, 2nd Edition
Letters from Pharmacy Preceptors: Pearls for Success
Basic Skills in Interpreting Laboratory Data, 7th Edition
Extended Stability for Parenteral Drugs, 7th Edition
Manual for Pharmacy Technicians, 5th Edition
Meeting Accreditation Standards:  A Pharmacy Preparation Guide
Preceptor's Handbook for Pharmacists, 4th Edition
The Essential Guide to Pharmacy Residency Research
In addition to the latest in pharmacy publishing, you can also learn more about our growing catalog of Certificate Programs and Certification Resources, AHFS Clinical Drug Information, and other continuing education and competency subscription products. Live demos given by ASHP staff members are available for select ASHP products during the meeting.
Special Events
Book Signing with the Authors of Letters to a Young Pharmacist
Monday, Dec. 5 at 4 p.m.
Authors: Susan A. Cantrell, BSPharm, MHL, CAE; Sara J. White, MS, FASHP; Bruce E. Scott, MS, FASHP; and chapter authors
Join us for a book signing with the authors of the new Letters to a Young Pharmacist: Even More Sage Advice on Life & Career, 2nd Edition!
The second edition of Letters to a Young Pharmacist delivers even more advice and insights for new pharmacists through 35 personal letters providing practical guidance, ideas, and inspiration – all drawn from the writers' experiences. Learn from people who have faced many of the same career and life experiences that lie ahead of you on topics such as living with imposter syndrome, finding the right job or residency, developing productive partnerships, making difficult career decisions, working well in the culture of your organization, and many more.
Pick up your copy in the ASHP Store prior to the book signing event.
Meet and Greet with Editors of ASHP's Pharmacy Competency Assessment Centers
Tuesday, Dec. 6 at 3 p.m.
Editors: Multiple editors from ASHP's Competency Assessment Centers
Meet various editors from ASHP's Pharmacy Competency Assessment Center (PCAC), Preceptors Competency Assessment Center, Medication Safety Competency Assessment Center, Anticoagulation Competency Assessment Center, and Specialty Pharmacy Competency Assessment Center. ASHP's competency assessment centers are designed for pharmacist and pharmacy technician staff looking to stay current with changes in patient care and achieve high levels of competency in critical areas. PCAC editors will be available to talk with you about how PCAC helps you manage and monitor competency training, and answer any questions you may have.
Store Hours
Sunday             7 a.m. – 5:30 p.m.
Monday            7 a.m. – 5:30 p.m.
Tuesday            7:30 a.m. – 5:30 p.m.
Wednesday      7:30 a.m. – 4:30 p.m.
Thursday          8:30 a.m. – 3:15 p.m.