---
Even the Darkest Times Can Benefit From a Light Touch
Having fun is critical to even those most serious of jobs.
---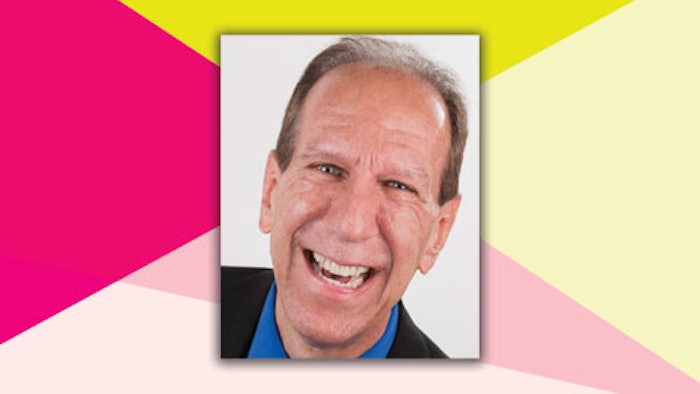 Fun and humor are essential elements to surviving dark and difficult times, even a global pandemic. That's the message speaker David Glickman brought to his on-demand presentation, "Perspective is the Best Medicine: A Powerful Prescription for Less Stress."
Glickman, a professional entertainer and speaker who has worked with healthcare organizations and other groups for more than 20 years, said the pandemic brought him a new challenge — performing virtually, without an audience. The last speech he gave in person was in March 2020 at a medical conference in Denver. Since then, all his speeches have been virtual.
"I think ASHP has done a great job of putting together this virtual conference for you," he said. "But I will tell you as a humorist who has been doing keynote speeches in person for over 20 years, it is really weird to be saying funny things and not hear anyone laugh."
Of the more than 300 sessions being presented at the Midyear meeting, Glickman said his is completely different from all the others.
"I guarantee there will be at least a few times when you will laugh out loud even though you are by yourself," he said. "And while you're being entertained, we're going to talk about some ways to help you navigate your journey from pharmacy school to what comes next."
Glickman said another difference in his presentation is that he doesn't use very many slides.
"I think that slides are great to enhance a program, but shouldn't be a crutch for the program," he said. "Abraham Lincoln did not say 'Four score and seven years ago, our fathers brought forth upon this continent — next slide, please!'"
Having fun is critical to even those most serious of jobs, Glickman said. It is his goal to help pharmacy students discover the humor in their own careers and come away with a different perspective on how to approach life's challenges.
"I'm not saying healthcare isn't serious. It is serious," he said. "What I am saying is that a job in healthcare can be — and should be — fun. Serious does not cancel fun. I can't change the fact that there are staffing shortages or compliance issues or that everybody is being asked to do more with less. But I can help you make adjustments so that you can experience employment enjoyment again. I'll be your booster shot for burnout. How does that sound?"
Glickman said facing your problems with humor won't make them go away, but it can change the way you approach them. And that approach, he said, is everything.
"You've heard the term best practices?" he asked. "I like to call these jest practices. It's being able to find what's funny in the challenges that we all face. This is the technique that comedians and humorists use. We see something that is a problem or a challenge and we ask this question: Is there another way to look at this? Reframe it, reposition it, or restate it (in a way) that might make it fun or funny and most of the time there is."
Glickman said that many of the frustrations you may face in your career will be external forces over which you have no control. What you can control, he said, is how you react to them.
"Whether it's dealing with insurance companies or whatever frustrations you may face as you become pharmacists and enter the workforce, it's important for you to realize that you are ultimately responsible for your mindset at work," he said. "You decide how you want to feel. You have total control."
Glickman warned against what he calls "ranticipation," the ranting that escalates in your mind in anticipation of an event that almost always does not live up to the imagined negative outcome that is expected. He said such thoughts are toxic and unhealthy and should be avoided — especially if they transition from your head to the "out loud" stage.
"If you were to keep a log of all the 'ranticipations' you go through and how many of those actual events ultimately were as bad as you imagined, I think you'd find that there were very, very few incidents that warranted the energy and the distraction associated with this process," he said. "Almost all of the time, what we imagine is going to be terrible is far worse in our heads than what actually occurred. The key is we have to recognize it as it's starting and bring it to a halt in our head before it totally derails our focus or our mindset."