---
Federal Pharmacy Moves Practice Forward
Military pharmacy staff praised for efforts in Afghanistan.
---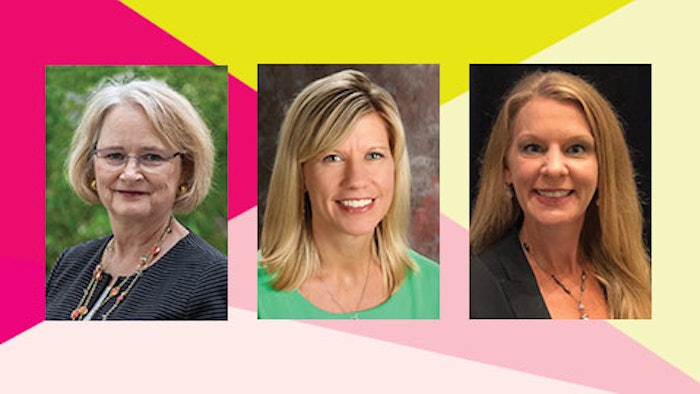 ASHP's tradition of honoring the federal pharmacy workforce continued at the 2021 Midyear Clinical Meeting and Exhibition during the W. Mike Heath ASHP Federal Forum.
In opening remarks for the on-demand program, ASHP President Linda S. Tyler thanked federal pharmacy teams for their leadership of COVID-19 vaccination efforts for the Indian Health Service and the U.S. Coast Guard.
Tyler also praised the military pharmacy staff who supported Operation Allies Refuge, which provided care for thousands of men, women, and children who were evacuated from Afghanistan this summer. And she called out Department of Veterans Affairs (VA) pharmacy personnel for their leadership to advance pharmacy practice.
Tyler's welcoming remarks were followed by a videotaped presentation of colors by the U.S. Army Continental Color Guard and a moving rendition of the national anthem by the U.S. Army Field Band, recorded at Fort McHenry in Maryland, where the anthem was written during the War of 1812.
Julie A. Groppi, assistant chief consultant for clinical pharmacy practice and policy for the VA Clinical Pharmacy Practice Office in Washington, D.C., presented the educational session Federal Supremacy: Advancing Clinical Pharmacists and Clinical Pharmacist Practitioners (CPPs) into the Future. The session outlined VA's development of national standards, applicable across state lines, that define the practice of clinicians, including pharmacists, throughout the department.
Groppi said VA's national standards essentially denote the tasks qualified clinicians in each profession may perform when working at their highest practice level. The standards are implemented through functional statements, privileging, and scope-of-practice processes that describe the qualifications clinicians need to perform the tasks.
VA's workforce includes more than 9,700 credentialed clinical pharmacists, half of whom are clinical pharmacist practitioners, or CPPs, who work under a scope of practice that includes prescribing authority.
CPPs are considered advanced practice providers, or APPs, a designation Groppi said includes "healthcare professionals that are not physicians or dentists" whose scope of practice frees them to work independently as credentialed clinicians or medical staff members.
"Our pharmacists have specialized education and training and possess the skills to practice collaboratively and independently, within the interprofessional team, providing direct patient care," Groppi noted. "They have an in-depth knowledge of medications that's unique and complementary to the healthcare team."
Groppi urged attendees to follow VA's lead and adopt common terminology, such as comprehensive medication management (CMM), to describe the profession's advanced capabilities. She said this can help standardize language in state and federal laws and regulations and support the expansion of pharmacy practice.
During the federal forum session on advancing access to care with CPPs, Terri Jorgenson, national program manager for clinical pharmacy practice at the Veterans Health Administration PBM Clinical Pharmacy Practice Office, said VA's push for practice advancement is helping CPPs improve the care of patients who struggle with opioid use disorder (OUD).
"Over the past several years, we have seen a growth of CPPs in pain management, mental health, and substance use disorder treatment, specifically with a focus on leveraging the CPP to improve access to care," Jorgenson said.
The requirement for practitioners to register with the Drug Enforcement Administration (DEA) to prescribe controlled substances for OUD treatment is a barrier to using CPPs to their fullest ability, Jorgenson said. She said just 10 states allow pharmacists to register with DEA.
But because VA pharmacists may work at any of the department's facilities, pharmacists who are DEA-registered in one state may use their controlled substance prescribing authority wherever else they are licensed to practice. Jorgenson said VA's DEA-registered CPPs prescribe controlled substances in 20 states through primary or dual licensure in a state that permits DEA registration.
"DEA-registered pharmacist practitioners routinely express improved practice satisfaction and efficiency with controlled substance prescribing authority," Jorgenson said. "Evidence does, in fact, support multiple practice benefits, including improved access to care, improved opioid prescribing, risk mitigation strategies, lower costs, and improved pain control."
She said state pharmacy practice acts should be revised to include DEA prescribing authority across the county.
"This needs to be normalized as a part of practice to fully engage in practice advancement," she said.
Jorgenson also said pharmacists are perfectly positioned to advocate for the elimination of the federal X-waiver, which limits the capacity of clinicians to offer OUD treatment.
"It seems very likely that this contributes to worsening stigma," she said. "We're losing a record number of Americans to opioid-related overdoses annually. This is a real call to action."
ASHP supports the elimination of the X-waiver and other actions to help pharmacists better care for patients affected by OUD.