---
A Conversation with Simone Biles: Well-Being & Resilience
---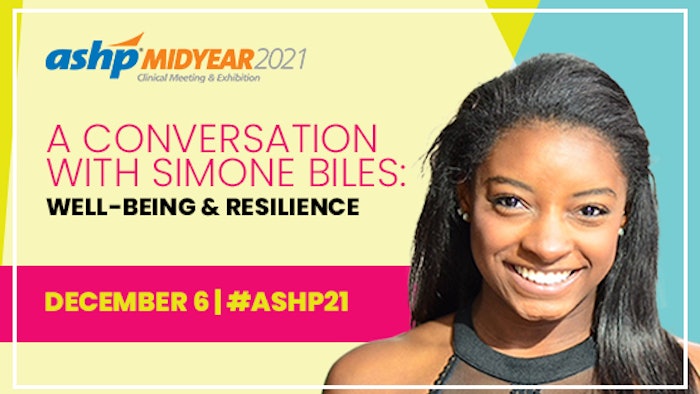 There is, perhaps, no prominent celebrity more qualified to speak on the importance of prioritizing ones mental health than U.S. gymnast Simone Biles, one of the greatest female athletes of all-time. Over the past five years Biles has become a worldwide sports sensation, capturing five All-Around World Championship titles and seven Olympic medals (four gold, one silver, two bronze). With four gymnastic skills named in her honor and a reputation for competing routines of great difficulty, her most courageous act took place outside of the gym at the Tokyo Olympics this past summer where she withdrew from the team, individual all-around and multiple apparatus events to focus on her mental health. Her decision was widely applauded by health experts and supporters around the world and created a forum for positive discourse on prioritizing well-being even in the face of intense public scrutiny.
Biles is a three-time Laureus World Sportswoman of the Year and her extraordinary accomplishments have received widespread recognition including TIME 100 Most Influential, Forbes 30 Under 30, Ebony Power 100, People Women Changing the World, USA Today 100 Women of the Century, and two-time Associated Press Female Athlete of the Year among others. Her autobiography — Courage to Soar — was a New York Times bestseller and developed into an award-winning TV special on Lifetime. Biles utilizes her platform to help advocate for mental health and support initiatives that provide education and assistance for children and young adults associated with adoption and foster care.
Biles will talk about the importance of prioritizing one's mental health during the virtual keynote session on Dec. 6.